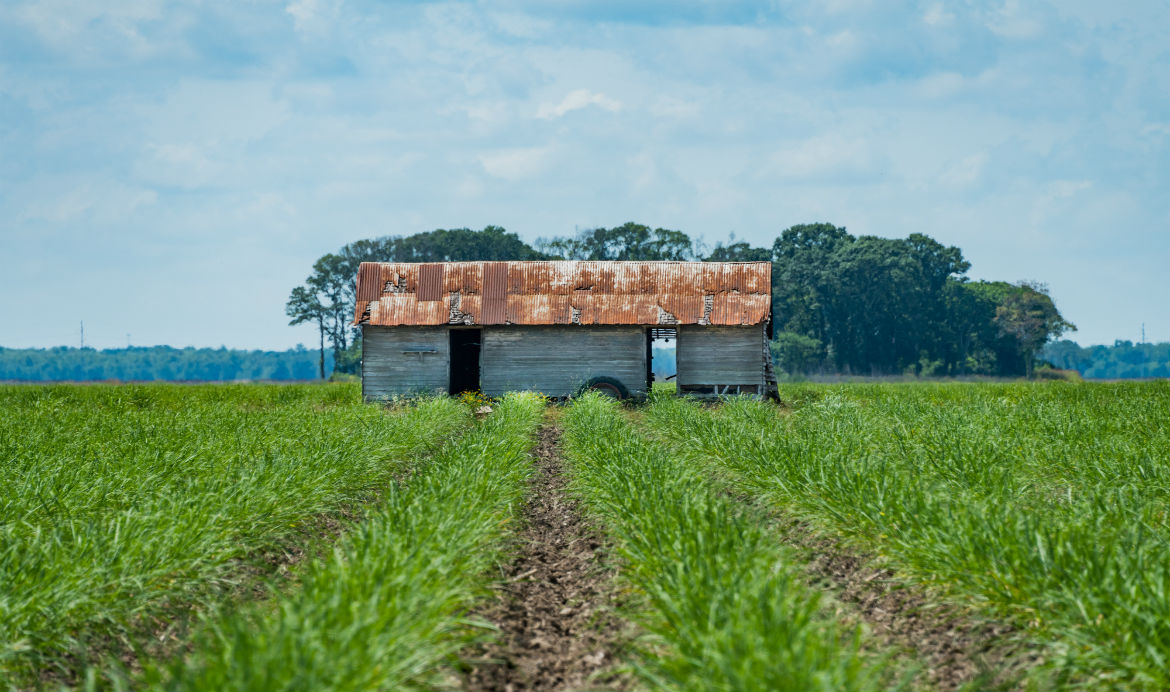 In an effort to uncover the lost genealogies for millions, the Headwaters Project kicks off its research to reconnect Americans with family history
By: Amanda Ogle
Historically, there were dozens of plantations across Louisiana's River Parishes, with thousands of enslaved people being moved across the area for sugarcane labor and other forms of forced labor. Enslaved people were documented as property, often times by only a first name, and sold from person to person, making it somewhat difficult for modern-day historians to search for genealogical records. Add to that the fact that plantations changed ownership and land plots shifted, sometimes year to year with sold and lost land, which makes it all the more difficult to track ancestral records today. If plantation owners were Catholic, the deceased enslaved were generally buried in on-site cemeteries, but if owners were not Catholic, the enslaved could've been buried anywhere, sometimes near water where remains washed away and were lost over time, or in spots where modern-day refineries were built on top of burial sites. "Who has these burial receipts? The churches or families that owned the plantations? And where was it recorded?" asks Ja'el Gordon, a local historian and genealogist. But now, a new project aims to answer some of these questions and improve accessibility of the genealogical records of the enslaved.
The Headwaters Project, launched this February, is a never-ending mission to preserve, protect, restore, collect, and promote the genealogical records and burial grounds of the enslaved scattered throughout the River Parishes. "The project is an ongoing endeavor to fill in the gaps for millions of Americans whose genealogy stops at the plantation," says Buddy Boe, Executive Director of the River Parishes Tourist Commission. "We're going back to the swamps and fields to find buried people underground, and using records to show we're a place for genealogical tourism where people can learn where their ancestors came from."
Goals of the project include using laser analysis of fields to find burial grounds and working with private landowners, plantations, and developers to find burial sites. Plantations have their own research on what occurred on their properties, and private landowners have burial sites as well. The project aims to act as a central agency for all of this information. Another goal is digitizing records as they're discovered and building a website for visitors to access records and site locations. One of the biggest goals, according to Boe, is building the Headwaters Project Visitors Center at the Bonnet Carre Spillway, where two burial grounds were ruined during construction of the spillway. "We're going to try and protect and preserve what we can here, and also create a place where people can start their research through the Headwaters Project," he says.
Garrett Monti, chairman for the River Parishes Tourist Commission, was inspired to help create the Headwaters Project after doing genealogical research on his own family in Italy. His great grandfather was from a town south of Rome, where Monti was able to work with a local tour company and view records to find his ancestors. "It got me thinking about heritage tourism, and was inspiration for the Headwaters Project," he says. "Heritage tourism is something we haven't explored yet in the River Parishes, and it's the remaining piece of the puzzle. We've done nature, art, and film, and this is the last piece that we're missing." Monti also notes the well-documented records at plantations like Laura and Destrehan, and hopes the project can work with plantations to centralize records and make them accessible for visitors planning heritage trips.
Rachel Allemand, the Heritage Education Coordinator at Destrehan Plantation who researched the Rost Home Colony, says that of the more than 2,000 people who lived at the Rost Home Colony at Destrehan after the Civil War, more than 100 of them died during the two-year period of the colony's existence. "I've always wondered 'where did they bury those people, or did they? What did they do with those bodies?'" she says. "At one time, Destrehan was 5,000 acres, so was there a place used as a cemetery for freed slaves at Destrehan that we don't know about? I haven't found anything yet, so perhaps the Headwaters Project would help with that."
The Headwaters Project has no set deadline, and will likely be a never-ending task as records and burial grounds are discovered. A website is coming soon, and new discoveries will be published there as the project unfolds.