Outdoor recreation is overflowing in Louisiana's River Parishes. The natural beauty of the wetlands and wildlife are prevalent throughout the region and can be explored daily on exciting excursions into the bayous and swamps. The abundance of recreation is also enhanced with many outdoor sports activities. Out here you can kayak, canoe, hike, or go cycling. Plus, our region's waterways offer endless varieties of freshwater and saltwater fish.
Day 1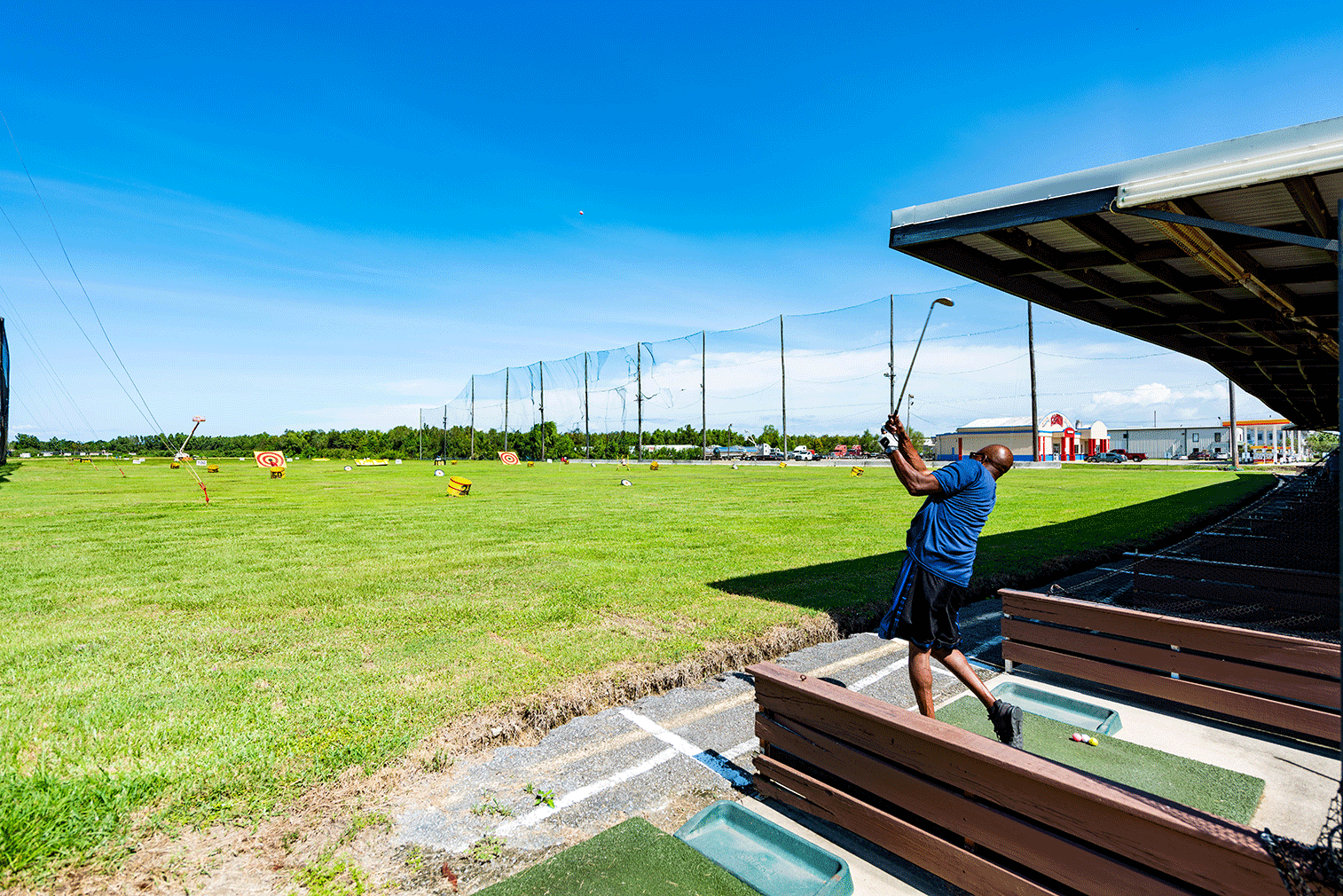 Begin your outdoor adventure with a breakfast platter at Donut Land in Destrehan. Along with a hot cup of coffee, have a breakfast burrito or eggs on a croissant. The donuts and pastries are home-made, so make sure to try those as well.
Have fun teeing off at the St. Rose Driving Range in St. Rose. It doesn't matter if you are an avid golfer or an amateur, the driving range offers the perfect setting to practice your swing. Beginners are welcome to spend some time at the range developing their swing.
Speed through the landscapes of the Bonnet Carre Spillway in LaPlace on a four-wheeler dirt bike or any other type of ATV. The 850-acre spillway offers smooth and rough riding trails that weave and twist through nature.
Dine at the Seafood Pot in New Sarpy for lunch. Start your meal with a bowl of gumbo or stuffed artichokes, followed with the house special – crabmeat au gratin with crab cakes over pasta seafood. Finish your meal with a slice of homemade cheesecake.
Enjoy kayaking and canoeing through the historic Manchac Swamp with Wild Louisiana Tours. While paddling and rowing, observe the unique flora and fauna of our region. Admire the scenic beauty of one of the most diverse habitats for plants and wildlife in the country.
For dinner, enjoy a sunset meal at Frenier Landing Restaurant on the west shore of Lake Ponchartrain in LaPlace. The alligator sausage with creole mustard or fried crawfish tails are great appetizers! Entree options you might enjoy are eggplant napoleon or the whole stuffed flounder. For dessert try the bread pudding or a slice of rum cake.
Day 2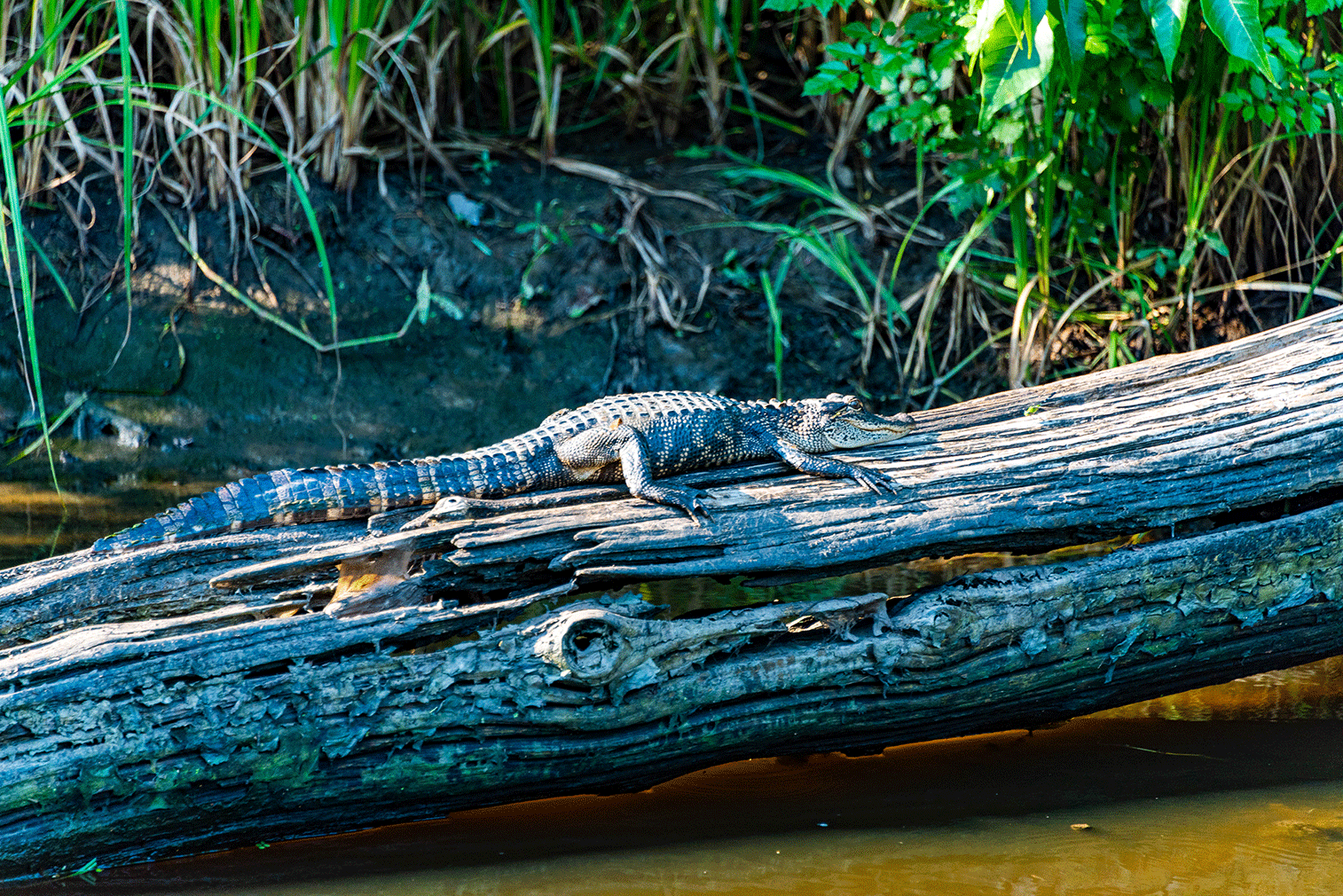 Start today's exploration with breakfast at Southern Latte Café in Luling. ave the new Lavender Bliss Latte, and enjoy a Breakfast Sandwich with a bagel and cream cheese or a Breakfast Burrito with a breakfast biscuit.
After breakfast, see first-hand how Louisiana blue crabs are processed at the Crab Factory in Des Allemands. The tour includes a beautiful view of Bayou Des Allemands, a walk-through of the crab factory, and watching local fishermen unload freights of crabs at the factory's dock.
Discover the natural beauty of the swamps on an exciting excursion with Swamp Adventures in Luling. You'll visit with alligators throughout the trip, journey into the quiet marshlands while exploring the beauty of the wetlands.
Dine at Zora Christina Catering in LaPlace for lunch. Choose one of the buffet specials, deep fried cornish hen over mashed potatoes, topped with crawfish étouffée or the blackened fish over shrimp alfredo pasta. For dessert, have some homemade bread pudding.
Go fishing the remainder of the day in Louisiana's River Parishes. There are several fishing piers and boat launches throughout the region, where the catch is plenty. For a more personal fishing trip, contact one of the local fishing guides.
For dinner, enjoy a meal at Pier 51 Seafood Restaurant & Oyster Bar in LaPlace. For starters, have a bowl of gumbo or fried green tomatoes followed with a boiled shrimp & crawfish platter. Enjoy the brownie fudge sundae or a slice of cheesecake dessert.
Day 3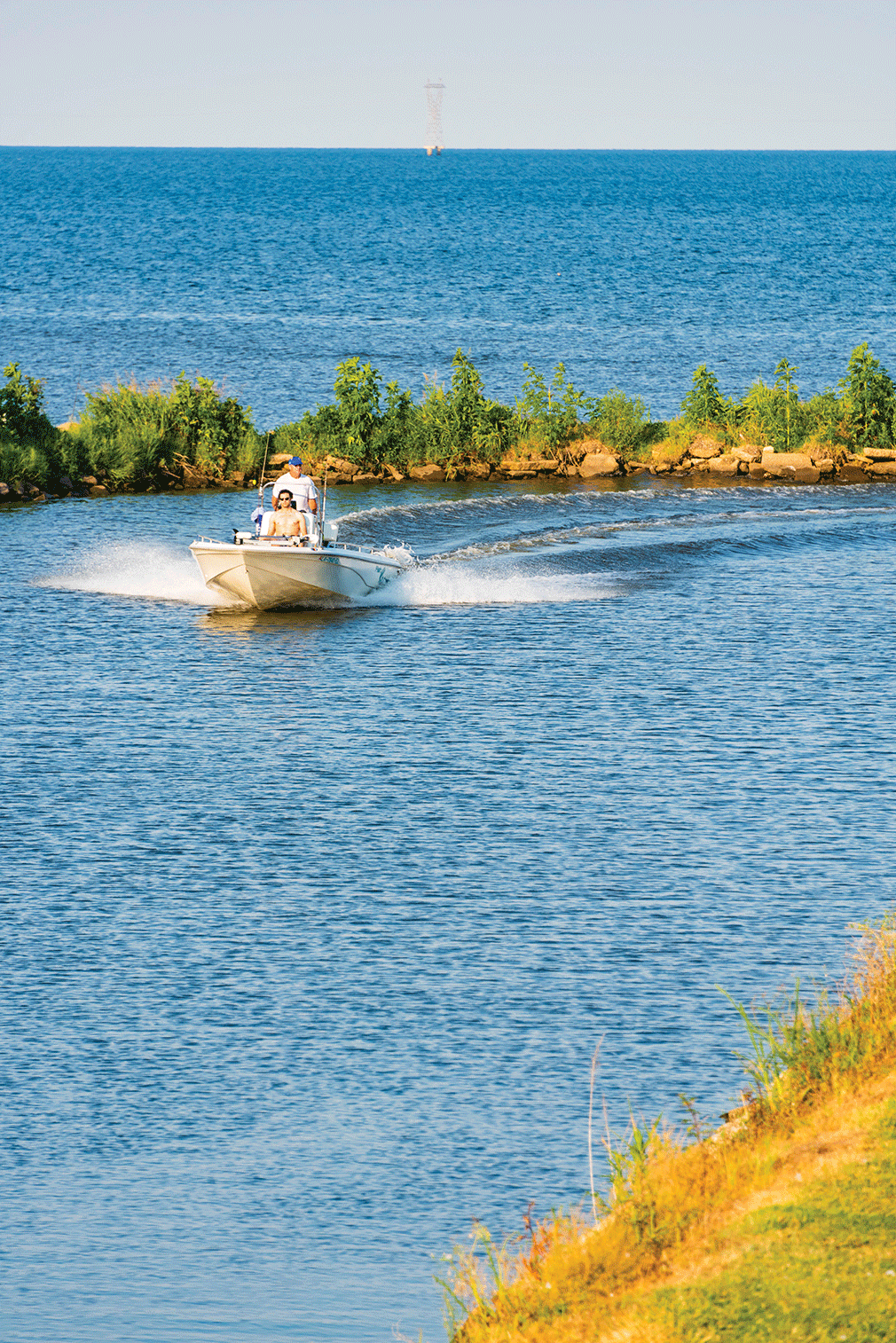 Start your journey today with breakfast at Chung's Heavenly Sweets in LaPlace. Have a regular or jalapeno kolache or sausage wrapped in croissant dough and glazed with sweet sauce or have a breakfast croissant served with ham, egg, and cheese, glazed with honey.
Cruise on the calm and peaceful waters of a private Louisiana wildlife refuge with Cajun Pride Swamp Tours in LaPlace. Relax and enjoy the primitive beauty of moss-draped Cypress trees, sightings of alligators, and hidden treasures of the forested wetlands.
Travel along Louisiana Highway 643 for a picturesque collaboration of moss-draped cypress trees, beautiful woodlands, and canals off Lake Des Allemands. Pull over at the boat launch to do some bowfishing.
Stop by La Bon Boucon in Vacherie and grab some tasty Creole snacks. Try some cracklins, smoked Andouille and one of their old-fashioned pies, while enjoying the décor of the diner that presents a passion for the old ways.
Dine at Spuddy's Cajun Foods in Vacherie for lunch. For starters, have the bayou style fries or some crawfish kickers, followed with the "Spudman Special" or a shrimp and crabmeat stuffed potato. For dessert, have some bread pudding or a slice of pie. 
Continue today's outing with a relaxing bike ride on the Mississippi River Trail. The trail is a designated paved bike path on the top of the Mississippi River Levee that stretches throughout Louisiana's River Parishes. Choose your location to cycle, and enjoy nature's scenic beauty.
For dinner, enjoy a meal at Ormond Plantation in Destrehan. Fried mushrooms and fried eggplant sticks romano are great appetizers, and the "Des Allemands Combo" and the "Pasta Pontchartrain" are delicious entrees. For dessert, have the white chocolate bread pudding or a slice of honey pecan pie.
Day 4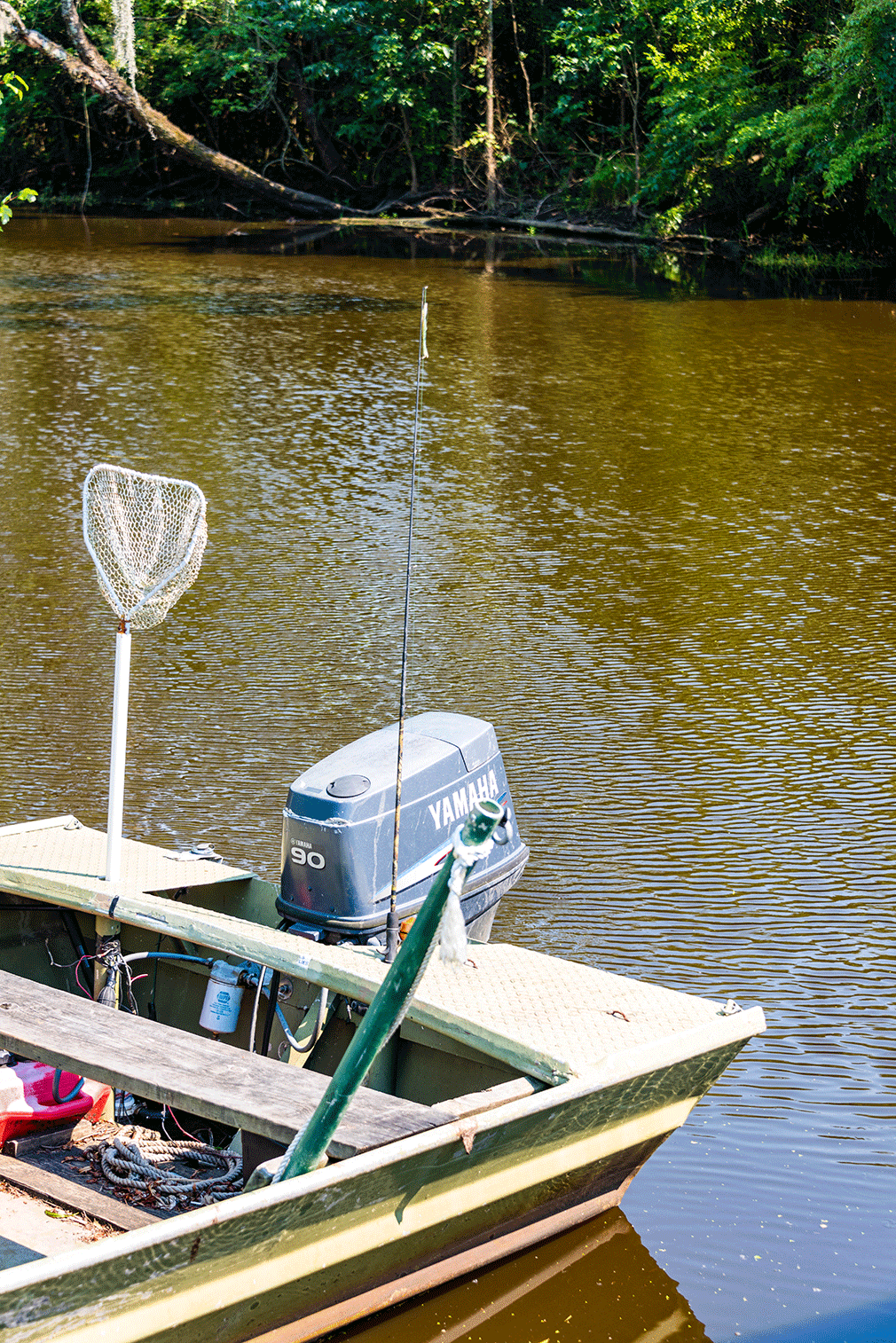 Start your voyage this morning with breakfast at Boots Diner in Luling. Have the Chocolate Chip Pancakes Combo or the Eggs In A Nest Combo, and choose a meat of our choice that comes with every meal.
Spend the day on a charter expedition with Precision Fishing Charters in Des Allemands. Guaranteeing you a first-class fishing trip, Precision Fishing Charters targets speckled trout, red drum, black drum, sheephead, flounder, shark, and bull reds.
End your outdoor adventure with dinner at Anita's Smokin Steak Burgers in Boutte. Grilled onions or portabello Mushrooms are great for starting your meal, followed with the Bourbon steak burger or the Quarter bacon and cheese burger. You are sure to end your outdoor adventures on a high note after a filling meal infused with local flair.
Start Planning. PICK AN ITINERARY.
START BOOKING. FIND THE RESOURCES YOU NEED.
STILL Have Questions? Drop us a line AND REQUEST A VISITORS GUIDE.