The architecture of Louisiana's River Parishes is as diverse as the people who created it. Plantation homes mixed with humble cottages, demonstrate the simplicity that has defined life along the Mississippi River.
Day 1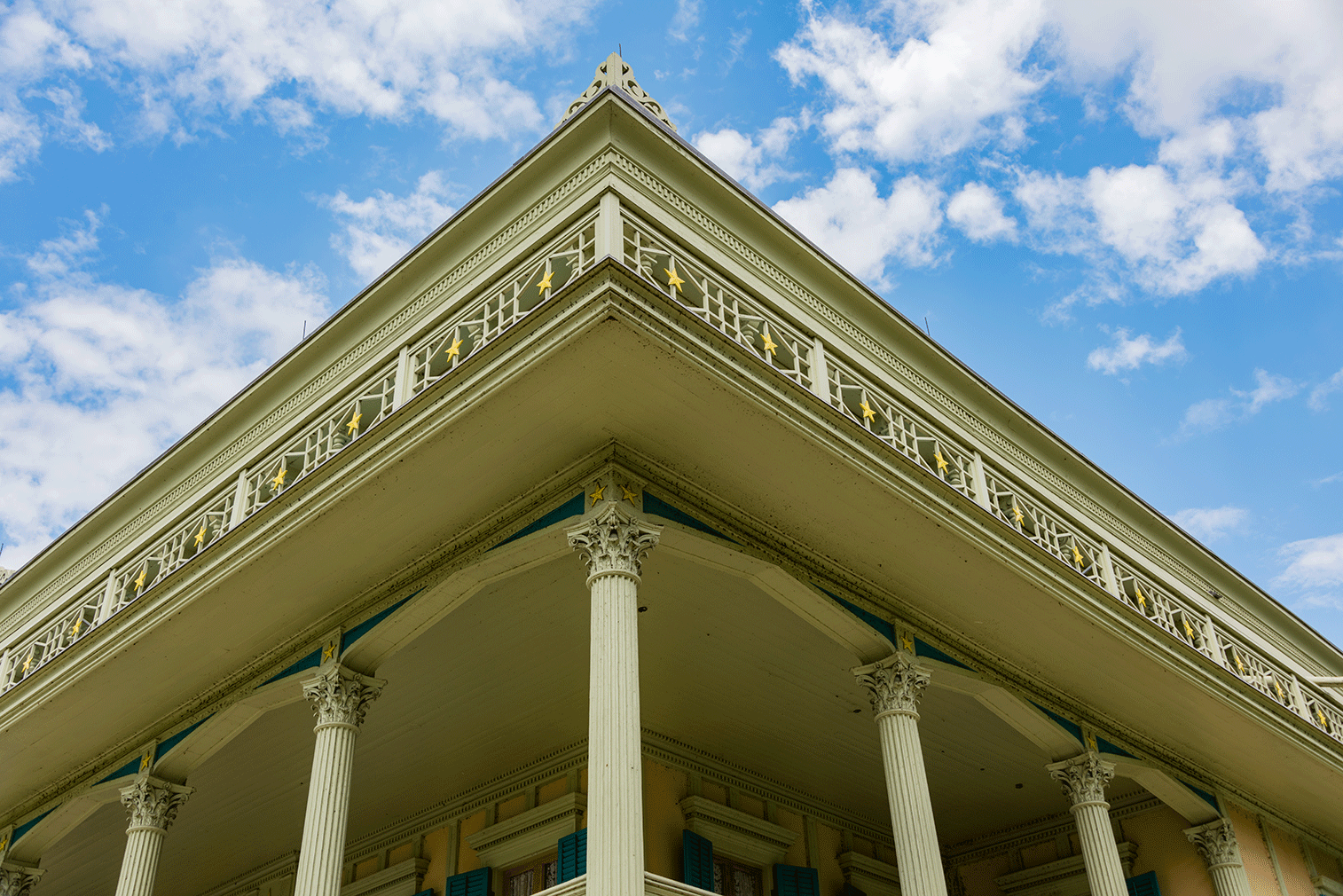 New Orleans is not the only place to find beignets. Thanks to Chung's Heavenly Sweets have this powdery goodness is available right here in our area. Breakfast croissants and kolaches are also available.
Your architecture adventure begins at San Francisco Plantation, one of the most eye-catching plantation homes along the Mississippi River Road. Its stunning colors and intricately carved "gingerbread", reflect the Steamboat Gothic architectural style.
After your visit to San Francisco Plantation, visit the little town of Garyville, a once lumber town where banks, historical homes, and even a timber mill reflect turn of the century architectural styles.
Stop by Mabile's Restaurant and gaze upon another architectural wonder, the Louisiana Po-Boy. Stuffed with so much meat, seafood, or even french fries, you'll think these sandwiches defy gravity.
The journey continues to St. Charles Borromeo Catholic Church, also known as the "Little Red Church." This once little log chapel was built by the first German settlers as a symbol of their faith, thankful for their arrival to this land. The nearby cemetery, with graves from the 1700s, houses the remains of the Destrehan family.
Travel down the road to comfort and comfort food at your final stop of the day, Truck Farm Tavern. Here the dishes are as a hand-crafted as our unique and world-renowned architecture.
Day 2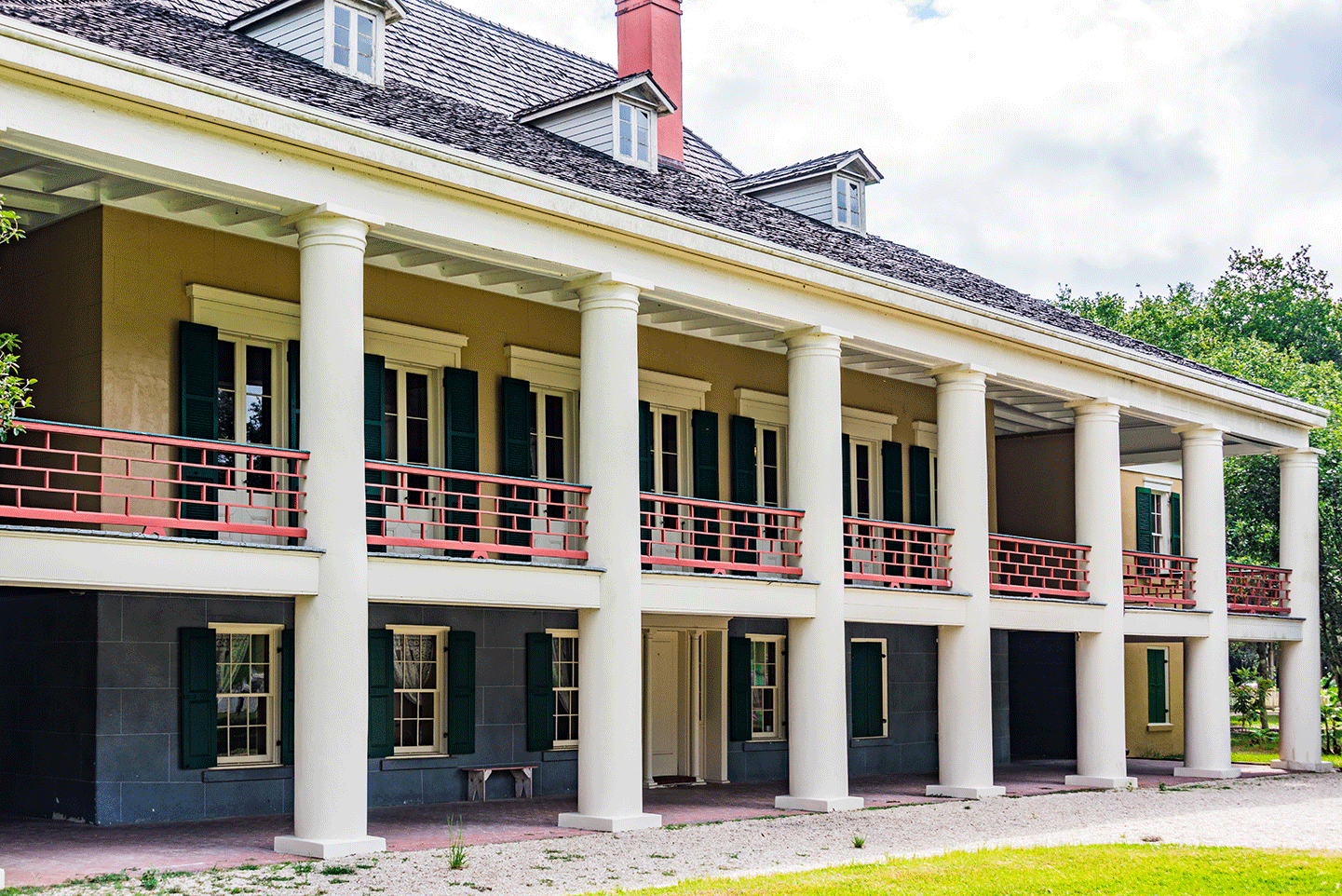 Start your day on a sweet note at Donut Land. Here an array of breakfast items and of course donuts are on the menu. Don't forget to fill-up on every local's favorite coffee, Community Coffee.
Destrehan and Ormond Plantations are some of the best representations of West Indies Creole Style architecture in Louisiana. Drop by Destrehan Plantation for their Bousillage demonstration, the main building material of that time period.
Cross the Mississippi River on the Hale-Boggs Memorial (Destrehan-Luling) Bridge, the third major cable-styled bridge ever built in the United State, and visit the West Bank of Louisiana's River Parishes.
Heading towards Highway 18, or the River Road as we like to call it, you'll notice a plethora of architectural styles mixed among bountiful fields of sugar cane. The impressive peaks of St. John the Baptist Catholic Church can be seen from miles away and its historic cemetery offers a study on Louisiana tombstone design.
Evergreen Plantation offers a large range of architectural styles with numerous homes, cottages, pigeoniers, and barns dotted throughout its property. The manor home's double staircase is the only example of this architectural style along the River Road and is reflective of its Greek-Revival Style.
Whitney Plantation, only a short drive from Evergreen, houses the only remaining French-styled barn in the country and the oldest detached kitchen in the United States.
With your head full of our amazing architecture, its time to fill your stomach with our amazing cuisine. Several area restaurants including B&C, Spuddy's, and Bonnie's provide Creole/Cajun dishes sure to please your palette.
Day 3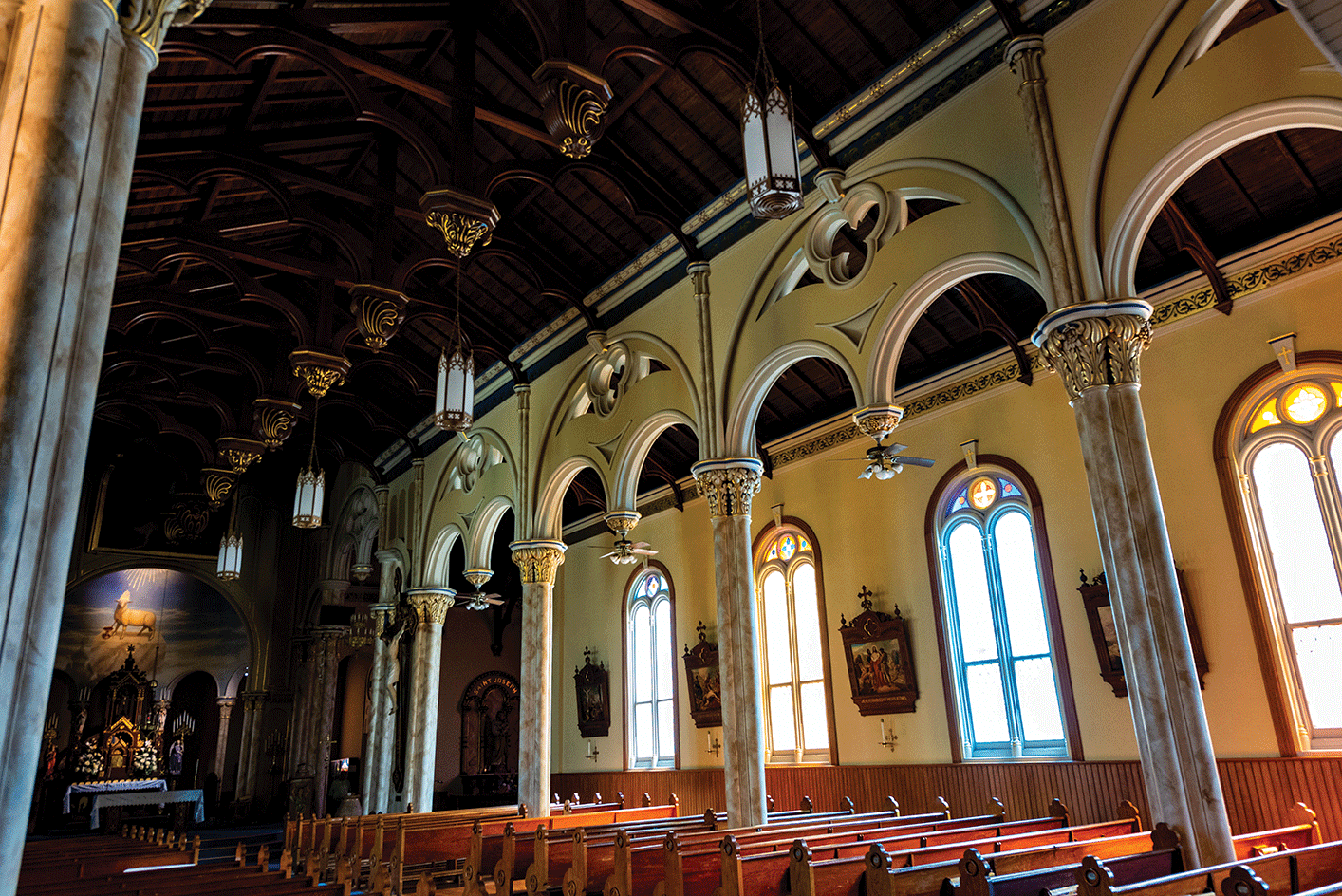 Wake up with Bananas Foster Pain Perdu New with Bananas crowned with powdered sugar and whipped cream at The Carriage House, a restaurant located on the Houmas House premises. Here re-purposed architectural pieces are mixed with artwork and antiques from all over the world.
Before catching a tour, stroll through their multiple gardens featuring tens of thousands of seasonal flowers and plants.
St. Michael the Archangel Catholic Church provides yet another opportunity to witness the phenomenal architecture of the Catholic Church. Stop inside to see the Our Lady of Lourdes Grotto made from local river rocks and sugarcane bagasse.
Head back to the East Bank of the Mississippi River on the Veteran's Memorial (Wallace-Gramercy) Bridge Louisiana's second newest bridge.
Then head to Laura Plantation, where its colors and architecture are distinctively Creole. Details of this raised Creole Cottage's construction are expertly recounted in every tour, including a system of prefabrication design brought in from the Africans.
St. Joseph Plantation is a must stop for any architecture aficionado. This massive plantation manor is the birthplace of H.H. R Richardson, one of America's most important architects.
Perhaps the most important architectural feature of Louisiana's River Parishes is the impressive levee system that holds back the mighty Mississippi River. With a convenient access point at St. Joseph Plantation, take this opportunity to learn about this engineering wonder.
End your day at Nobile's Restaurant, a favorite of locals and visitors alike. After having your pick of Creole/Cajun selections. The beautiful Victorian mahogany bar brings back the feeling of those days when the cypress loggers raised their glasses and enjoyed a respite from their labor.
Start Planning. PICK AN ITINERARY.
START BOOKING. FIND THE RESOURCES YOU NEED.
STILL Have Questions? Drop us a line AND REQUEST A VISITORS GUIDE.