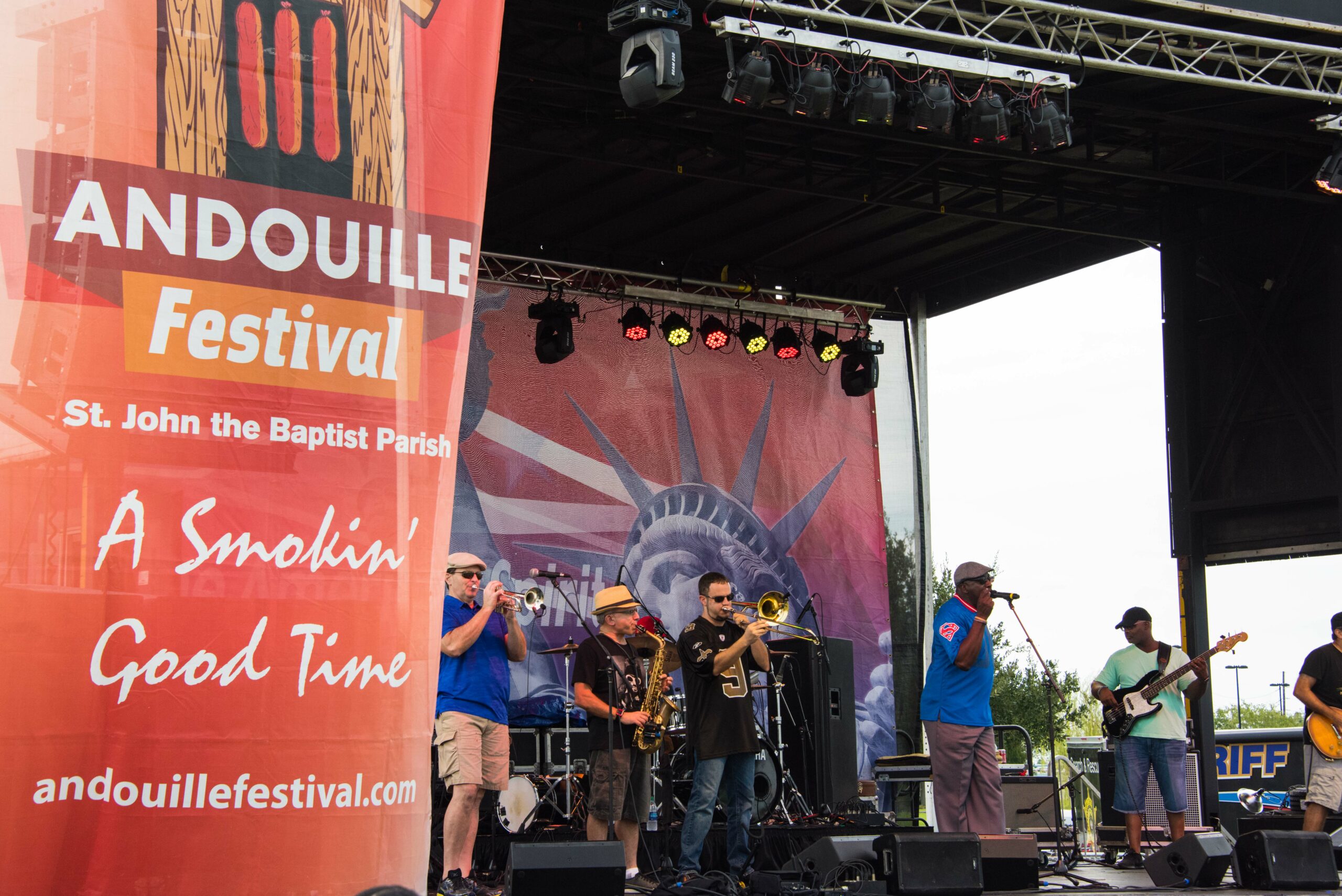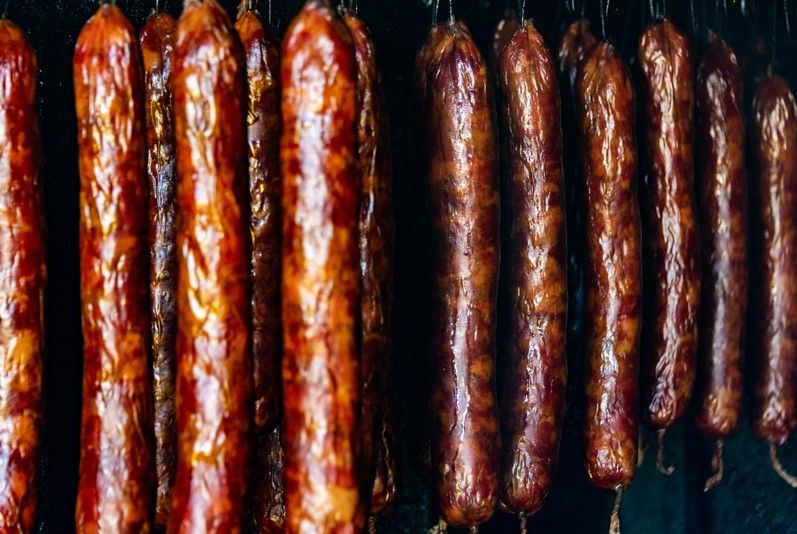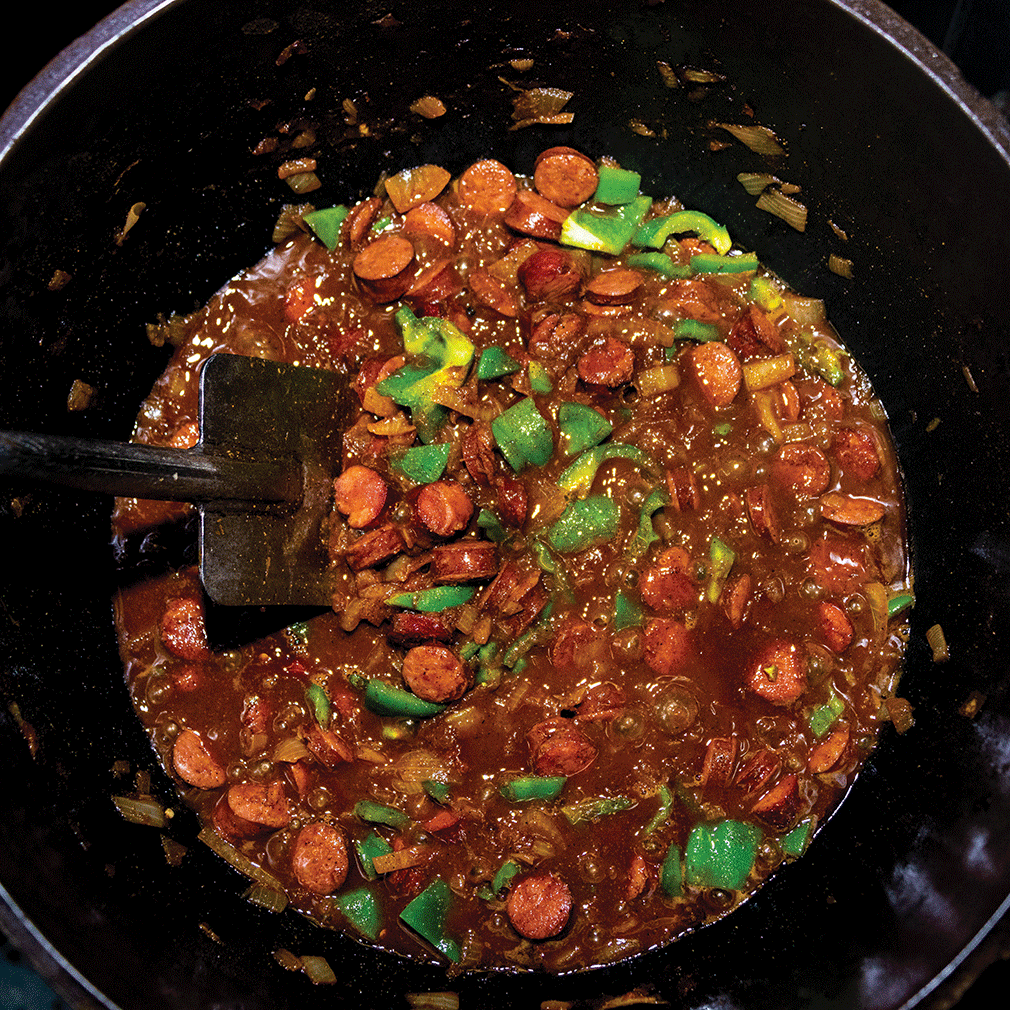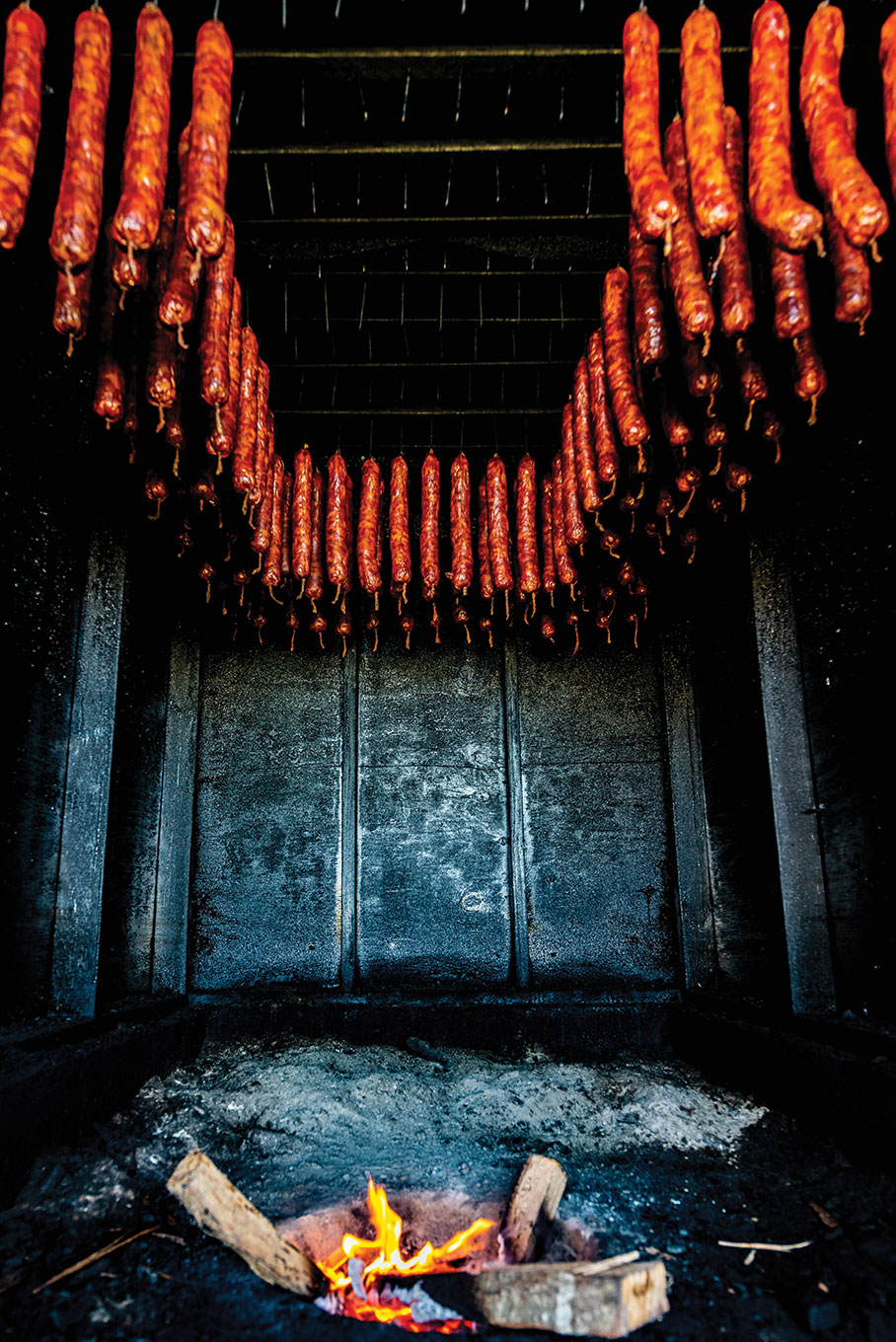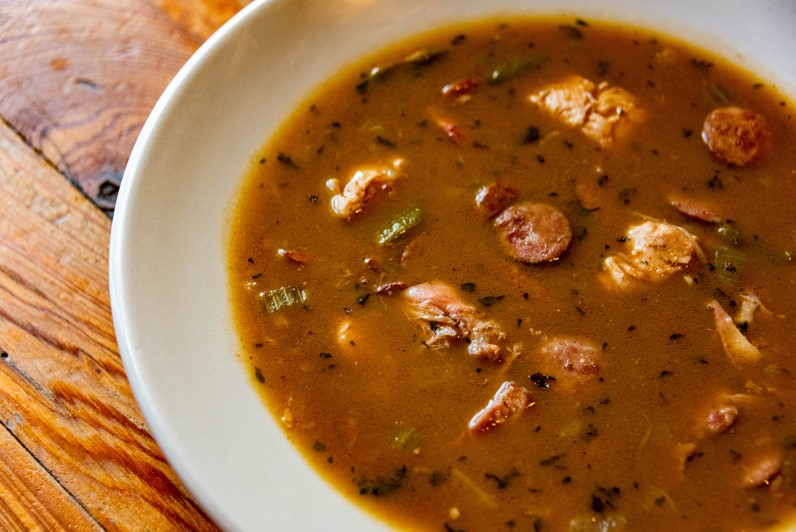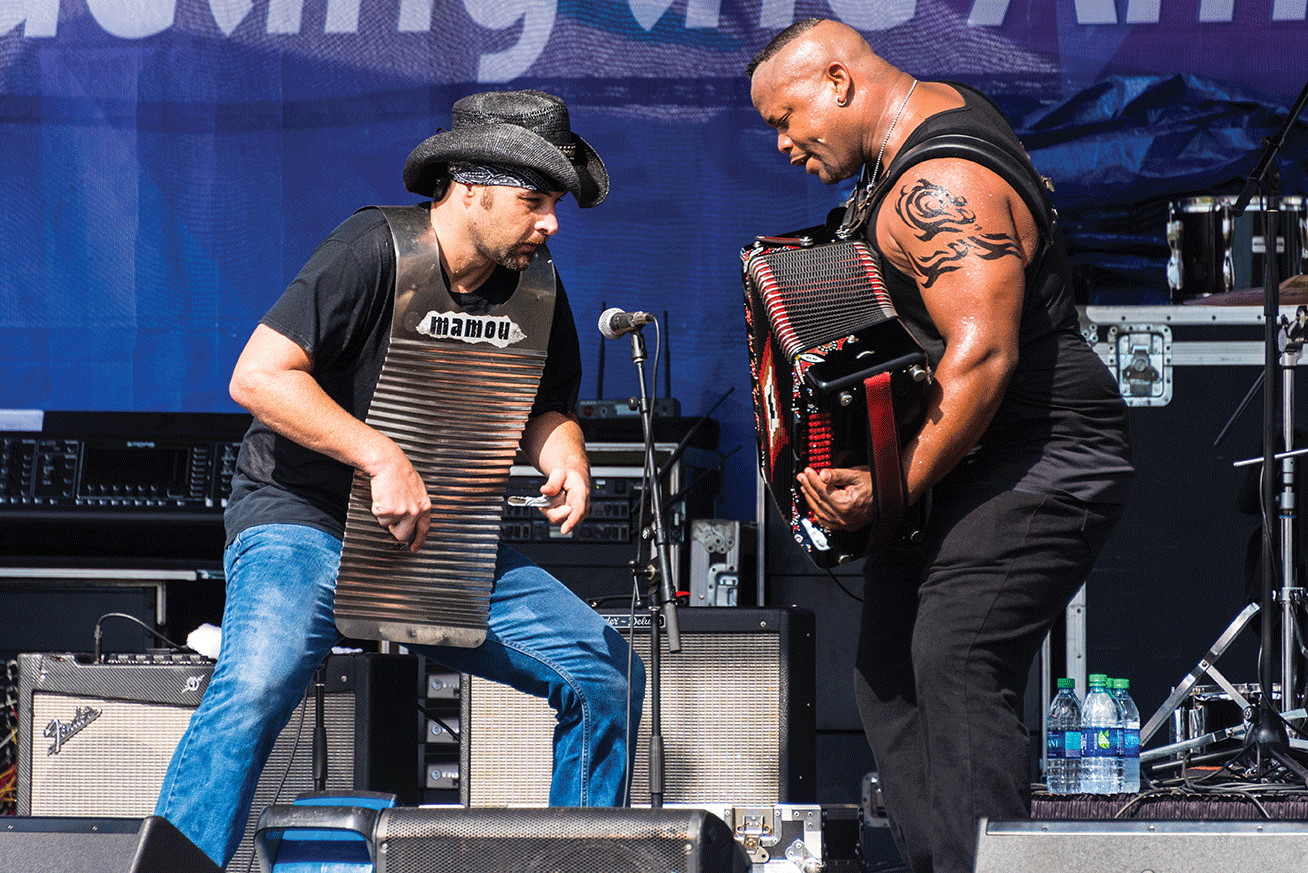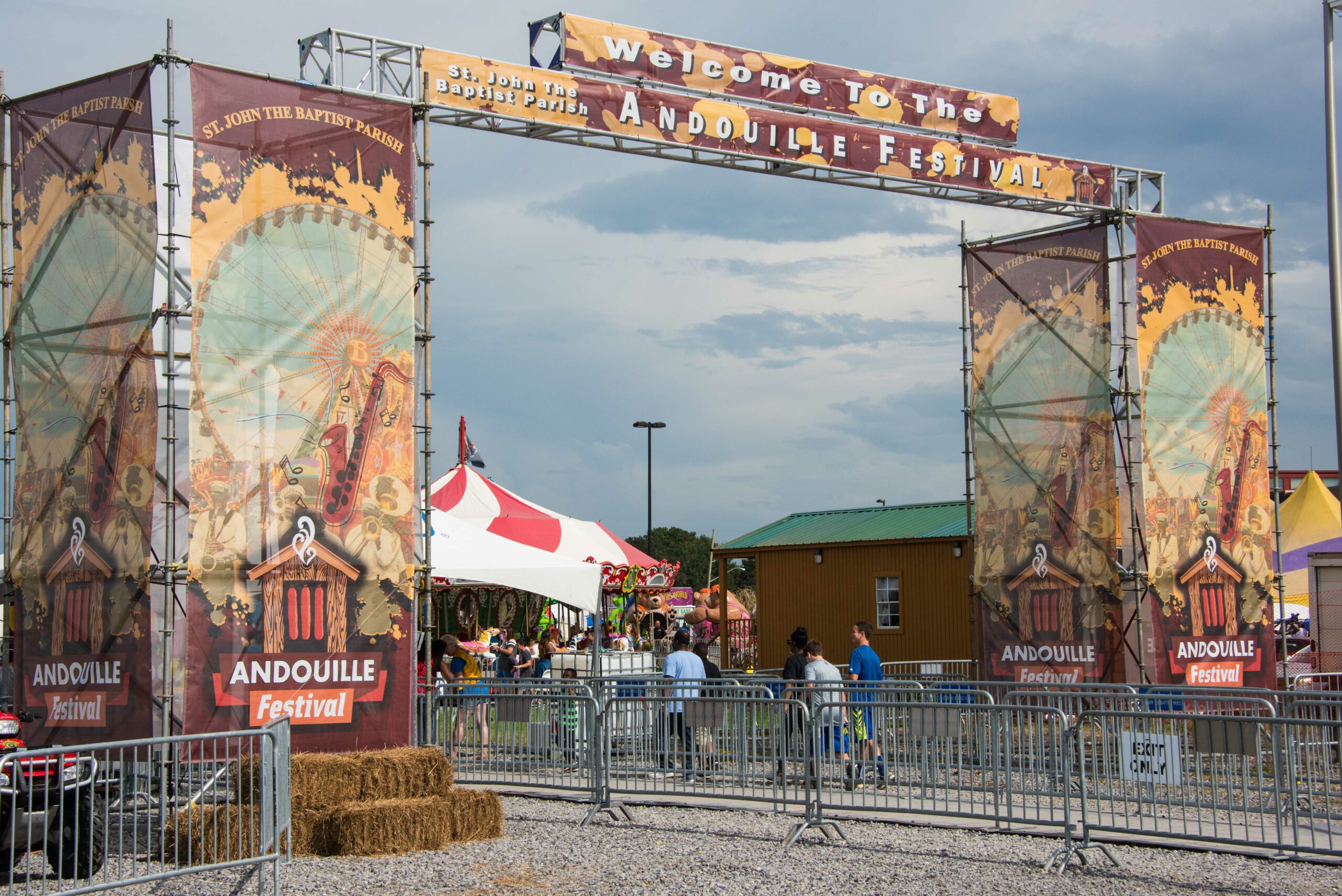 Andouille Festival 2017-6
Andouille - Louisiana - New Orleans Plantation Country
NOPC-Spuddy-Cooking-Photo-Credit-Boone-Clemmons
andouille-photocredit-booneclemmons
Louisiana Gumbo - Louisiana's River Parishes
Andouille-Fest-2017--Music---Photo-Credit-Boone-Clemmons
Andouille Festival 2017-2
With a blend of German and French origins, andouille was born in Louisiana's River Parishes.
By: Amanda Ogle
Many restaurants across the U.S. boast andouille on their menus, but true, authentic andouille is still only found out here today and comes from a mix of heritages, including German and French. As Germans settled in the 1700s in the areas of St. Charles and St. John the Baptist parishes, together known as the German Coast (Côte des Allemands), they brought with them their strong sausage-making traditions. However, since French was the language that business was done in, andouille was given a French name. Be careful not to call andouille "sausage" though, as it's simply known as andouille.
Historically, andouille began with the boucherie, or killing of the hogs. After the hogs were butchered, the pork was cut into chunks and stuffed by hand into casings, then smoked in a tunnel in the ground. Because the meat was preserved, people were able to leave it outside hung from porches, and cut off as much meat as they needed at the time for cooking. Today, andouille is still admired for its slow-smoked cooking style, and differs from sausage in that it uses coarse, larger chunks of ground pork. Try it cut straight from the link, or in gumbo, jambalaya, po'boys, soups, casseroles, and even on pizza and in spaghetti — there's no end to andouille's uses.
In honor of the many andouille makers in the region, Louisiana's River Parishes debuted the Andouille Trail in September, with more than 34 delicious establishments serving the specialty. Multiple venues on the trail offer the option to buy, make, taste, and ship andouille, including Spuddy's Cajun Foods and Cajun Cooking Experience. "The new Andouille Trail is a game changer," says Spuddy Faucheux, owner of Spuddy's. "People love learning about andouille, and when they come here, they get the education of what real andouille is. You can't get that anywhere else in the world." Those who book a Cajun cooking class here get to cook with Spuddy himself and make andouille from scratch, plus create a roux, jambalaya, or gumbo with andouille. At Wayne Jacob's Smokehouse, andouille is made just how it's been done since the beginning, with hardwood smoke, smokehouses, and natural ingredients. "Andouille has been in the River Parishes for 300 years," says Jarred Zeringue, co-owner of Wayne Jacob's. "When people find out they can get something that's all natural and done the way it's been done for 300 years, they seek it out because that quality is important to them."
Use our trail map as a guide to eat your way through the best andouille in the country, and don't forget to snag an Andouille Trail Passport, available at all "links" on the trail and at local visitor centers. If you visit five spots on the trail and send in your passport with five receipts, you'll receive a complimentary Andouille Trail wooden spoon—and bragging rights, of course.
Andouille is special not only for its taste and techniques, but for its traditions, too. Every maker's recipe for andouille is a bit different and often has been passed down for generations. With each andouille recipe you taste, you're tasting a piece of history that can only be found out here in Louisiana's River Parishes.