Through history and hardship, New Orleans Plantation Country in Louisiana's River Parishes has persevered as a place honoring numerous cultures, lives, and stories.
By: Amanda Ogle
Often connected with the image of historic plantation homes, stunning oak-lined lawns, and informational tours led by historians in period costumes, New Orleans Plantation Country spews with charm, but also strives to inform visitors on its history pertaining to slave narratives, genealogical records of the enslaved, and the emotional hardships that countless enslaved people experienced here. The mid-1800s was the region's wealthiest time, as the River Parishes area prospered from the sugar cane plantations dotting the Mississippi River. However, this time was also America's darkest chapter, as enslaved people were the backbone of this sugar industry, a booming "white gold" operation that at the time was producing half of all sugar consumed in the U.S.
While touring New Orleans Plantation Country, it is nice to see the beautifully preserved houses and hear the stories of who occupied them. But it's more important to get the full scope of things as well, including the dark chapters these plantations hold. It's that complex, emotional journey and contrast that helps us to remember our grim past, and it's something that shouldn't be skipped while touring New Orleans Plantation Country. Yes, enjoy a mint julep as you admire the beautiful oak trees wrapping themselves around Oak Alley Plantation, but don't leave before a tour through the former slave houses and a look at some of the plantation's artifacts. Learn about the life of Laura Locoul at Laura Plantation, but round it out with a visit to the sobering memorial at Whitney Plantation. New Orleans Plantation Country makes it possible to enjoy this storied region while providing education along the way.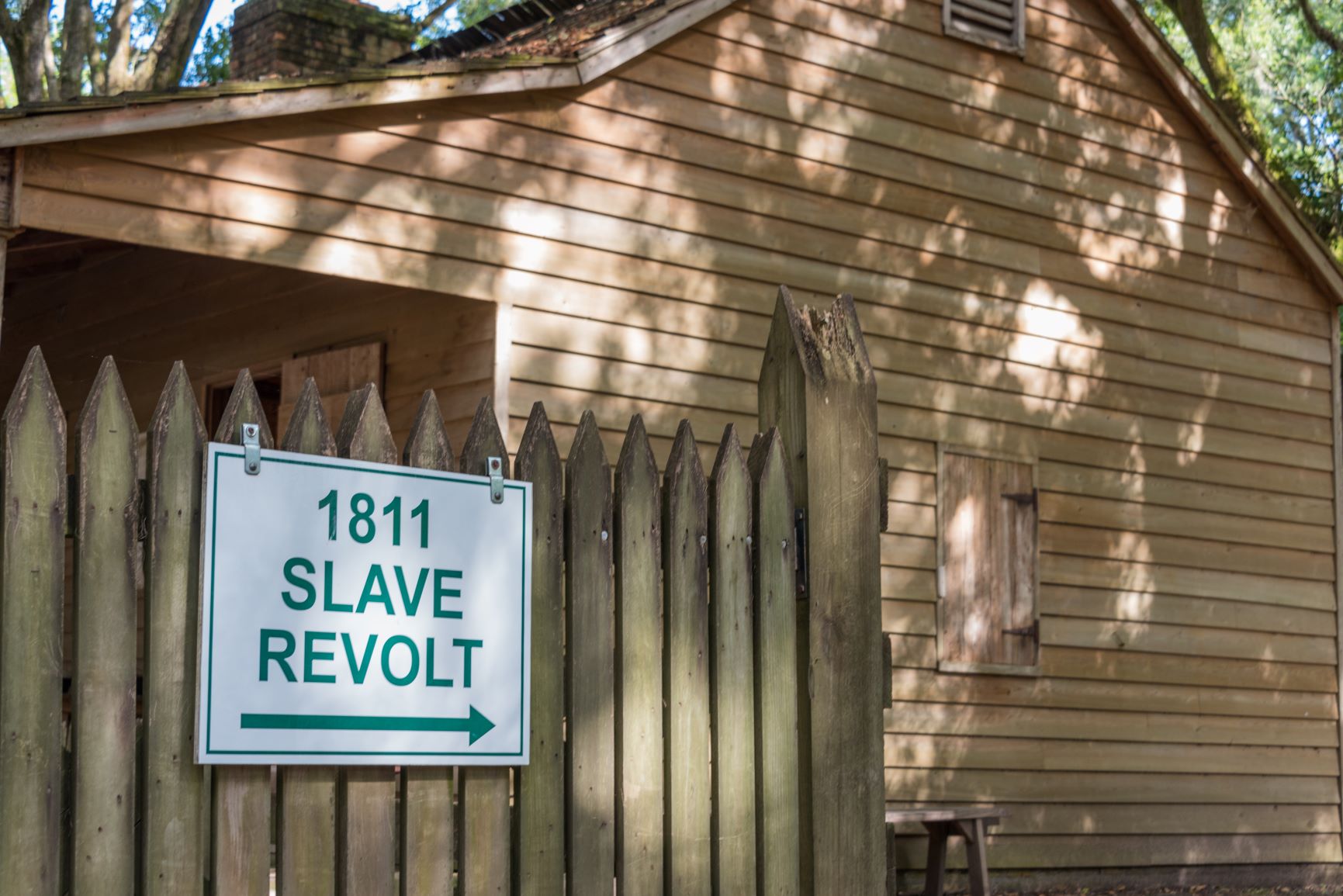 At Destrehan Plantation, the oldest documented antebellum plantation home in the lower Mississippi Valley, the newly opened Rost Home Colony exhibit tells about the plantation's brief transformation into a Home Colony, run by the Freedman's Bureau, which was established in 1865 after the Civil War. The Rost Home Colony helped transition newly freed people into wage earners, and provided lodging and food for them, in addition to care for ill and elderly freed slaves from 1865 through 1866. More than 2,000 former slaves were brought here, and the Freedman's Bureau kept a handwritten record of them, detailing their names, ages, previous owners, family members, and more. The records lingered in the National Archives for over a century, many people not knowing they existed. Rachel Allemand, the Heritage Education Coordinator at Destrehan, spent four years combing the records and creating a digital database for people wanting to discover their genealogy. "This record is a genealogical treasure for people of African descent looking for family records," she says. "And I'm not aware that anyone right now knows this record exists, unless they've gone into the National Archives to look for it." Destrehan also has the Unheard Voices tour, which emphasizes marginalized people such as enslaved Africans, German farmers, Acadians, and Native Americans. Visitors see the main house on this tour and learn about the 1811 Slave Revolt, which partially took place at Destrehan. The new 1811 Slave Revolt Trail, launching in January 2021, follows the path of the revolt from the beginning until the trials at Destrehan Plantation.
Aside from the beautiful, oak-lined alley and stunning mansion, Oak Alley Plantation also has a digital slavery database, which has been in the works since 2011 and is being updated as new details are discovered. They also have tours of the Big House, a sugarcane exhibit that explains their reliance on slavery, and a slavery exhibit in the preserved slave quarters that discusses what life was like for the enslaved on the plantation and life after emancipation. Evergreen Plantation also has a digital slavery database, and an ancestor project which details the lives of some of the enslaved. Popular movies like Django Unchained and Free State of Jones have been filmed here, as Evergreen is the most intact plantation complex in the South, with 37 buildings listed on the National Register of Historic Places, including 22 slave cabins in their original configuration, which helps tell the antebellum and postbellum stories of life here.
A visit to Laura Plantation should also be on your list, as Laura's focus is Creole Louisiana and its complexities. "We're telling very detailed stories about the people who lived here," says Joseph Dunn, marketing and PR at Laura Plantation. "Our stories are specific to four generations of Creole people — white, Black, free, and enslaved — who lived at Laura." Laura also has documentation of more than 400 first names of slaves who transited through the property from 1808 to 1860, with new digital archives on them being updated as research is done. Probably the most fascinating, Laura is in regular contact with some of the descendants of an enslaved woman at Laura who bore children for the white owner, and has connected living family members together. Whitney Plantation is the only plantation in the area with an exclusive focus on the enslaved. Whitney was known for producing sugar, rice, and indigo, and was established in 1752. Tours here help to educate the public about the history of slavery and include memorials, original slave cabins, a freedmen's church, a 1790 owner's house, and more.
Round out your plantation experience with the Soul River Music Tour at Historic Riverlands Christian Center, which picks up where the plantations leave off and details the history of African American music, including call-and-response songs that were sung on plantations to pass the time while working and to relay secret messages. Call-and-response music was the predecessor to the blues and helped build future genres of music, like freedom songs and rap. The Our Lady of Grace church, housed at Historic Riverlands, was a sanctuary for Black Catholics who sought a place of worship without segregation. Tours must be booked in advance and can be made by calling 985-210-6621.