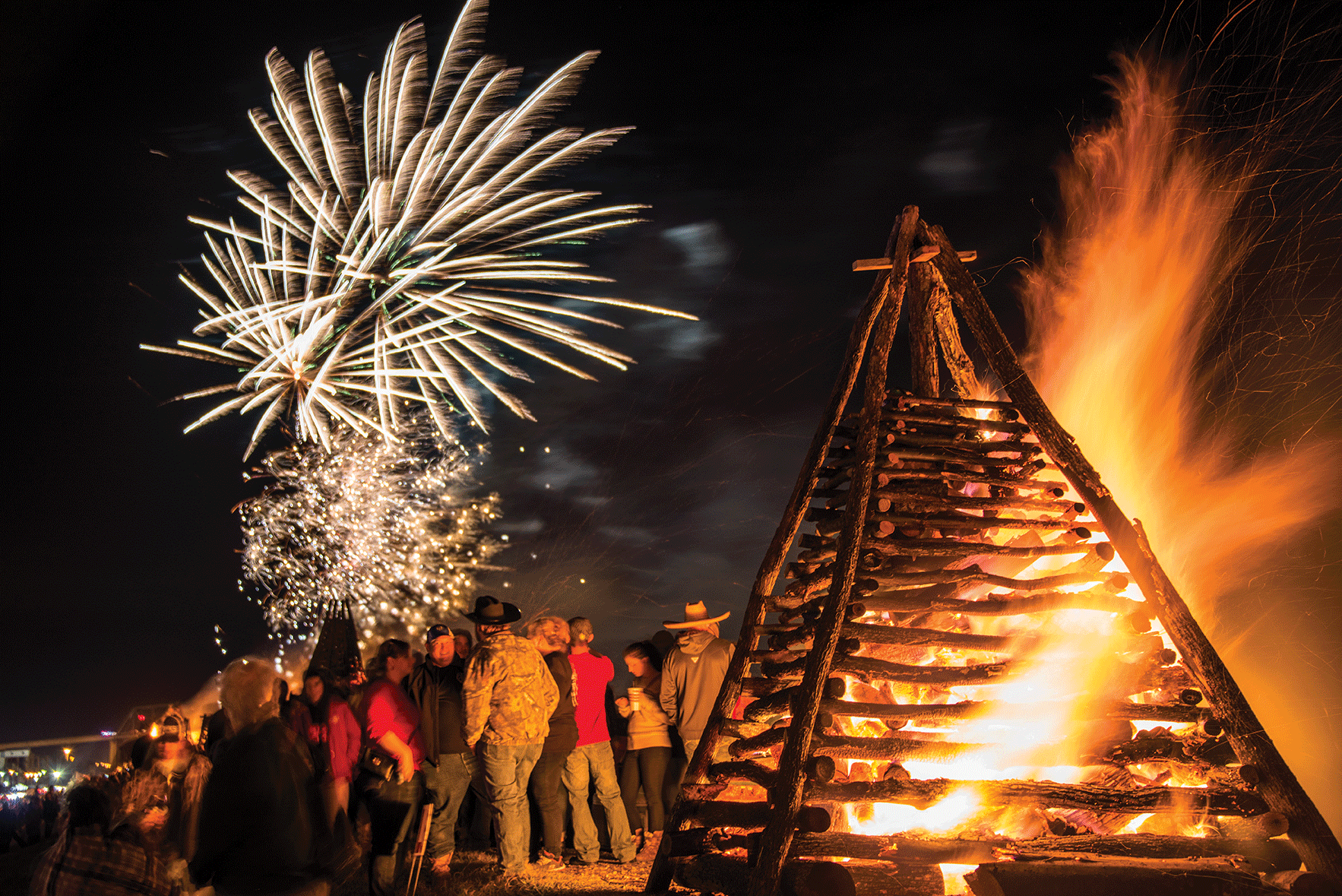 Louisiana's River Parishes has a multitude of fantastic festivals and events. Out Here, exciting activities happen year-round, so no matter when you visit, there's a festivity that's ideal for you, your family and your friends.
Winter:
Christmas on the Bayou Boat Parade: December 7, 2019 at 6:00 pm. Held at Bayou Gauche Island in Des Allemands. The Christmas on the Bayou Boat Parade presents over twenty floats decked out in lights featuring their own holiday themes. The flotilla will festively light up Bayou Gauche Island, as boaters throw beads and candy to the crowds that gather along the shore route to watch the parade. Contact: Yvette Dunn; 504-495-8491; dunn_yvette@yahoo.com
Norco Christmas Parade – The parade will roll December 1, 2019 from 2:00 pm-4:00 pm. Theme will be Norco Noel:  Norco Through the Years. The parade begins at River Road and Washington Street, turns north on Good Hope Street, turns west on Sixth Street and then south on Apple Street.  It disbands at Apple Street and River Road. Contact: St. James Parish (985) 783-5140
Destrehan Plantation Candy Cane Celebration – Celebrate the holiday season in the Old Mule Barn at Destrehan Plantation. Festive activities, crafts and live entertainment will be enjoyed by all ages. Dec 13, 2020
St. Charles Parish Tree Lighting – Annual tree lighting on Thursday, December 13 from 5:30 – 7:30 pm at the Edward A. Dufresne Community Center in Luling.
Festival of Bonfires – The Festival of Bonfires is the prelude to the Bonfires on the Levee. The festival is three days of exciting activities including a Gumbo Cookoff, the Tour De St. James Bike Ride, live entertainment, and lighting of bonfires on the Mississippi River Levee every night.
Bonfires on the Levee – Bonfires on the Levee is a Christmas Eve celebration featuring more than 100 bonfires being lit along the Mississippi River levees in Gramercy, Lutcher, and Paulina. When the bonfires are lit, they create a lovely vibrant glow, lighting up the night sky to catch the eye of Papa Noel and his team of reindeer. December 24
Christmas in the Crevasse – A holiday hayride which occurs every Friday, Saturday and Sunday in December.
Papa Noel Visits Poche Plantation – Every Saturday and Sunday in December
Spring:
Frisco Fest – Frisco Fest features over 100 artists and crafters throughout the grounds, delicious Cajun and Creole cuisine, live Zydeco music from Geno Delafose, master gardener clinics, and plenty of kids' activities including pony rides, and petting zoo.
Sings & Strings Jam Fest – Sings & Strings Jam Fest is where everyone is headliner, and no experience is required to jam with friends. On the grounds of the Timbermill Museum in Garyville, there's a full day of jubilant music, delicious food, and jamming to the harmony of amateur and experienced musicians.
Summer:
Louisiana Catfish Festival – The Louisiana Catfish Festival offers good music, good food, and a whole lot of good fried catfish. The weekend festivities, which includes a catfish eating contest, are held at the St. Gertrude Catholic Church in Des Allemands, the Catfish Capital of the World.
Independence Day Celebrations – Independence Day is celebrated throughout the region with flag-raising ceremonies, salutes to veterans and fireworks displays over the Mississippi River. July 2020
Fall:
Alligator Festival – The Alligator Festival offers dancing for days, eating for days and playing with baby alligators. The three-day festival is held at the West Bank Bridge Park in Luling and includes carnival rides, food booths and a golf tournament.
Andouille Festival – The Andouille Festival is a food extravaganza featuring live entertainment, carnival rides and of course, Andouille sausage. The main event is the cooking contest, showcasing Gumbo, Jambalaya and other dishes made with Andouille sausage. The festival is held at the St. John Civic Center in LaPlace, the Andouille Capital of the World.
Destrehan Fall Event– Destrehan Plantation is having its 48th Annual Fall Festival. Come out and taste some great Cajun and Creole flavors, listen to live entertainment and check out crafts vendors. Nov 14 & 15, 2020
Barn Smoker by Drew Estate – The Barn Smoker by Drew Estate festival of the American Tobacco Agriculture will revolutionize the age-old process of Barrel Fermentation with Perique Tobacco from Louisiana and Dark Fire Cured Tobacco from Kentucky. The event will be held at L.A. Poche Farm in Convent, known throughout the world as the capital of Perique Tobacco.
Old Highway 51 Half Marathon, 10k, and 5 k – Starting at the Gator's Den in Akers, LA, this race will have overall and age group awards, custom finisher's medallions, and post-race food and beverages. Nov 21, 2020
Mardi Gras:
Laissez bon temps rouler Out Here! Out here during Mardi Gras, we let the good times roll Creole style. We invite you to come and celebrate Carnival with us and enjoy six fun and exciting Mardi Gras parades.
Krewe of Lul Mardi Gras Parade –  @ 12:00 (Noon) in Luling
Krewe of Towahpahsah Mardi Gras Parade –  @ 12:00 (Noon) in Reserve
Krewe du Monde Mardi Gras Parade –  @ 11:00am in LaPlace
Krewe of Dage Mardi Gras Parade –  @ 11:00am in LaPlace
Krewe of Des Allemands Mardi Gras Parade –  @ 1:00pm in Des Allemands
Krewe of Mac Mardi Gras Parade – Mardi Gras Day –  @ 2:00pm in Gramercy & Lutcher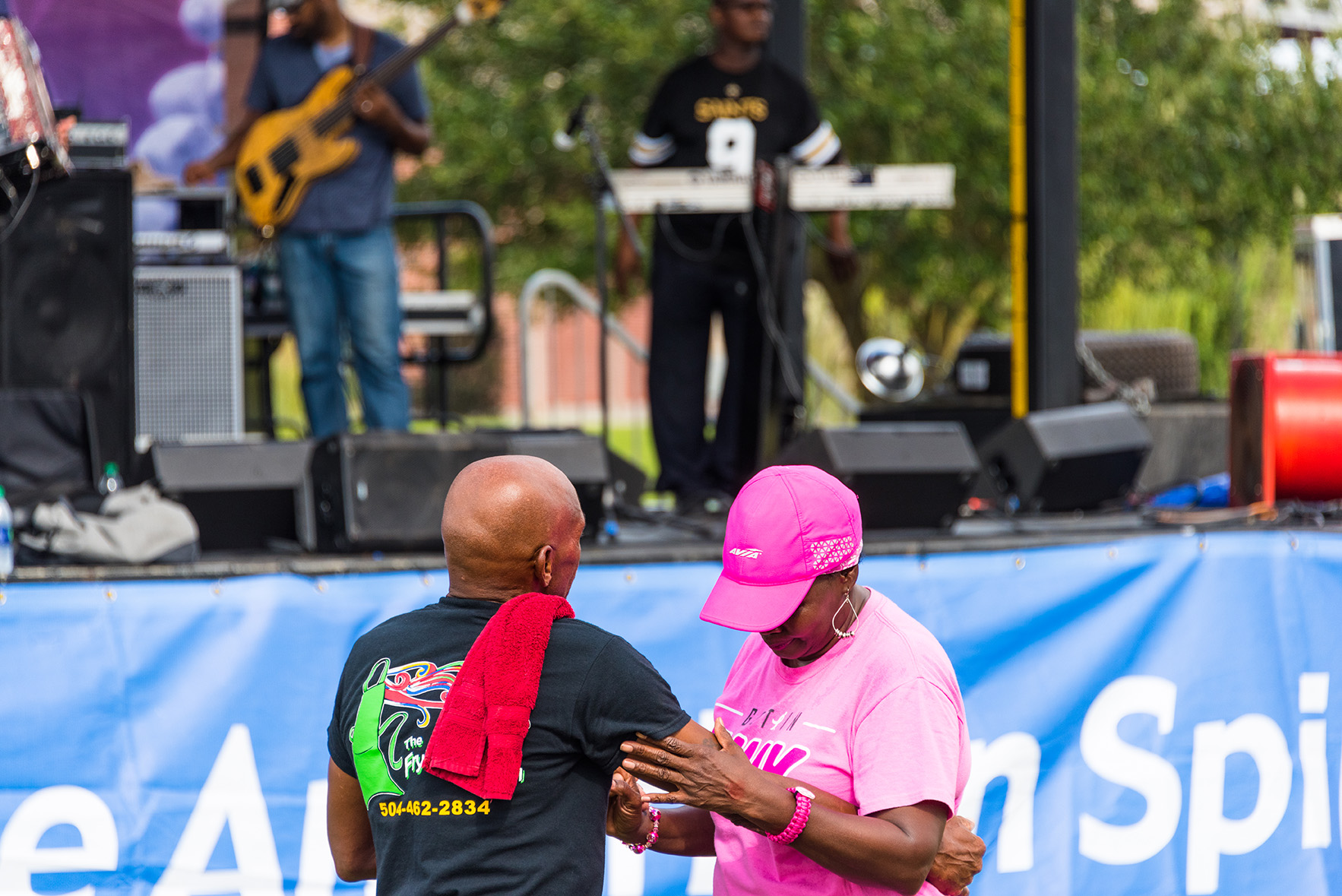 Start Planning. PICK AN ITINERARY.
START BOOKING. FIND THE RESOURCES YOU NEED.
STILL Have Questions? Drop us a line AND REQUEST A VISITORS GUIDE.