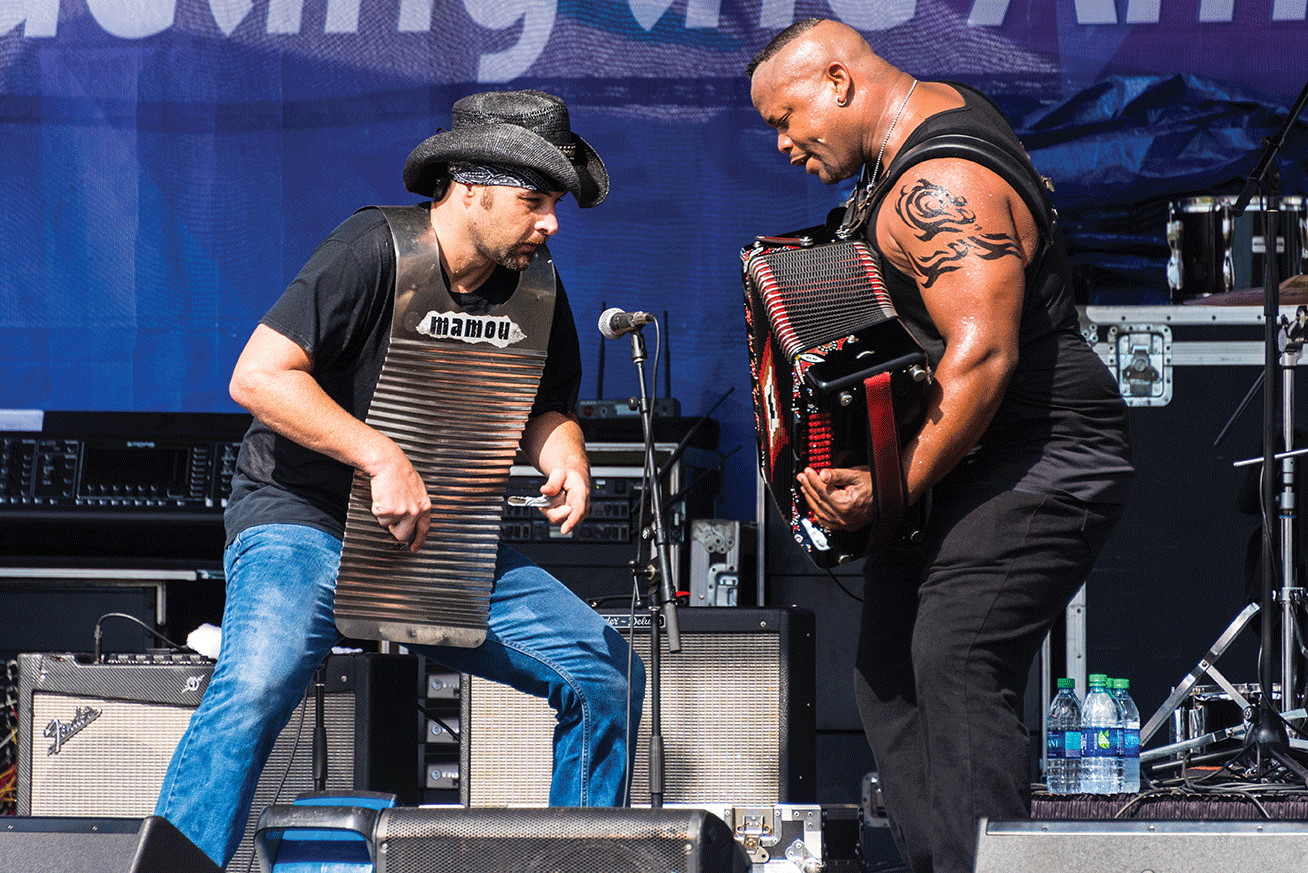 Relive the music that not only helped shape the region, but shaped the country as well. 
By: Amanda Ogle
With French, African, Spanish, Acadian, Caribbean, Native American, and other influences, Louisiana's musical history stems from a melting pot of cultures. Creole, jazz, Cajun, zydeco, gospel, and the blues are all genres of music that still thrive today and have evolved over time from numerous cultural influences of the area. Add into that the history of things like call-and-response songs that were sung by the enslaved during their hours working in the fields, and the enslaved dances in Congo Square in New Orleans that were forerunners for jazz and blues, and you essentially have a musical gumbo full of flair, grit, and foot-stompin' rhythms.
In Louisiana's River Parishes and in New Orleans—the birthplace of jazz—numerous musicians have left their marks over time, helping to evolve the area's music history as well as creating a unique musical stage found nowhere else in the country. Here, some of our favorite musicians from the area that you can remember when you hear those trumpets, fiddles, harmonicas, and drums start to play through the streets of the River Parishes and New Orleans.
Kid Ory
Born in 1866 in LaPlace, Louisiana, Kid Ory was a trombonist and bandleader known for being one of the most influential jazz musicians of his time. He was born at Woodland Plantation, a former sugarcane plantation and the site where the 1811 Slave Revolt began. Throughout his career, Ory worked mainly as a sideman for legends like Jelly Roll Morton and Louis Armstrong. But sideman aside, Ory helped create jazz into what it is today through his charismatic playing and catchy tunes. Visit the 1811/Kid Ory Historic House to see 18th and 19th century artifacts, sheet music, personal letters, historical musical instruments, vintage photographs, and audio and video interactive displays.
Louis Armstrong
In a career spanning five decades, Louis Armstrong is arguably the most well-known jazz musician of all time. His gravelly voice is instantly recognizable, and fans to this day love his hits such as "What a Wonderful World," "St. James Infirmary Blues," "When the Saints Go Marching In," and "Hello, Dolly!." Born in New Orleans in 1901, Armstrong learned to play the cornet at age 11 after being sent to the Colored Waif's Home for Boys. He was later mentored by King Oliver, joining his band in 1922 in Chicago and then continuing his career in New York and Los Angeles before permanently moving to Queens, New York in the '40s. Armstrong performed for most of his life, and his tunes can still be heard throughout the River Parishes and New Orleans.
Fats Domino
Nobody can tickle the ivories quite like Fats Domino did. Born in New Orleans in 1928, Domino came from a musical family who also happened to work at Laura Plantation. Domino learned to play the piano around age 10, and was performing in bars in New Orleans by age 14. He is regarded as one of the first rock 'n' roll superstars and was inducted into the Rock and Roll Hall of Fame in 1986. He is remembered for his warm and sweet voice, boogie woogie piano performances, and loveable character.
Other iconic musicians from the area include Jelly Roll Morton, Buddy Bolden, King Oliver, Mahalia Jackson, Lloyd Price, Slim Harpo, and many others. Take the Soul River Musical Journey Tour at Historic Riverlands Church to learn more about the history of African American music from slavery through modern times. The Jazz Age, swing era, brass bands, modern hip-hop, and other musical genres through time are discussed along with information on iconic musical legends like Louis Armstrong, Fats Domino, Aretha Franklin, James Brown, and others. Tours must be booked in advance and can be made by calling 985-210-6621.