Lake Des Allemands Photo Credit: City-Data.com
We invite you to explore the natural wonders of the River Parishes that stretch along the east and west banks of the Mississippi River. The expedition begins with a variety of adventures on the waterways of our swamps, bayous, and lakes and ends with the exploration of the gardens at Oak Alley Plantation and Houmas House Plantation and Gardens. Discover the splendor of natural beauty on this Nautical By Nature tour. 
Day 1
Your Nautical By Nature experience begins in Luling with breakfast at Catahoula's Restaurant. Enjoy a delicious tasty Cajun breakfast.
Precision Fishing Charters
After breakfast, you travel to Des Allemands for a charter fishing trip with Precision Fishing Charters. Catch fish around the beautiful inland islands and bustling deep waters where speckled trout, red drum, black drum, sheephead, flounder, shark, and red bull reds are abundant.
Your next stop is the Cajun Crab Connection where you will see first-hand how live Louisiana Blue Crabs are caught and processed for shipment locally and throughout the United States. Listen to Casey LeBlanc explain the different types of blue crabs and walk on the deck and view beautiful Lake Des Allemands.
Grumpy's Restaurant
Just minutes away from the Cajun Crab Connection in Paradis is Grumpy's Restaurant where you will have lunch. Enjoy your meal in a 60's style setting, and feel free to play your favorite Elvis Presley song and other artists from the 60's on the pink jukebox.
Swamp Adventures 
Your next adventure is in Luling on an exciting airboat tour with Swamp Adventures. You will journey deep into the forested wetlands of the bayous and swamps and visit with alligators, herons, and other wildlife.
Mississippi River Trail, Luling, Louisiana
Unwind from your airboat tour and take a stroll along the Mississippi River Trail on the Mississippi River Levee under the Hale Boggs Bridge. The top of the levee offers a fantastic view of the river and barges cruising on the river.
Dinner tonight is in Destrehan at the Seafood Pot Restaurant. Select from a variety of seafood platters and enjoy your meal.
Hale Boggs Bridge, Luling Photo Credit: WDSU.com
Day 2
This morning, have breakfast in Norco at Coffee & Norco Restaurant. The diner offers a wide variety of meals, so enjoy a full breakfast and some delicious donuts.
Bonnet Carre Spillway
After breakfast, experience the natural wonders of the Bonnet Carre Spillway. Explore the Mississippi River flood control system, the Bonnet Carre Nature Trail, the Wetlands Watcher's Park, and enjoy the view of the River on the Bonnet Carre Spillway beach.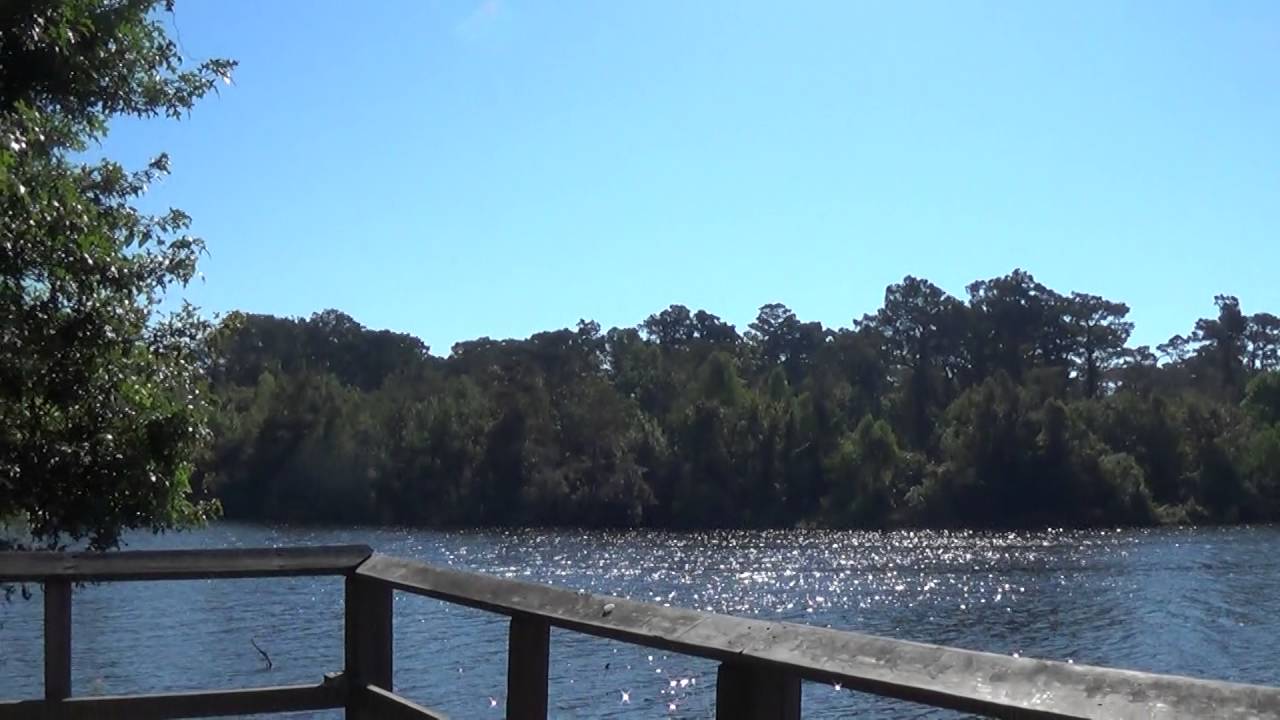 Bonnet Carre Spillway Board Walk Photo Credit: Ronald Theriot
Travel to Destrehen and make a stop at the German Coast Farmers' Market on the grounds of Ormond Plantation. Talk to vendors with fresh vegetables, fruit, bread, and other unique items, and watch a variety of cooking demonstrations by local farmers.
Ormond Plantation
Walk over to Ormond Plantation Restaurant for lunch, and enjoy a delicious meal in an intimate atmosphere.
Destrehan Plantation
After lunch, explore the grounds at Destrehan Plantation that features 200 year old oak trees.
Mississippi River Trail, St. Rose, Louisiana
Continue your outdoor mission with a walk or a bike ride on the Mississippi River Levee. Stroll along the river and admire the scenic beauty.
Today's journey ends with dinner at Port Side Restaurant & Bar. Enjoy a couple of pounds of crawfish, boiled shrimp, or order a delicious meal.
Day 3
Today's journey begins in Laplace with breakfast at the Huddle House Restaurant. Choose from a selection of hot cakes, waffles, omelets, and breakfast platters.
Turtle Cove Environmental Research Station
After breakfast, travel to the Manchac Greenway Turtle Cove Office, board a boat, and cruise to the Turtle Cove Environmental Research Station. This excursion includes viewing the beautiful wetlands on the Pass Manchac, a tour of the Turtle Cove Research Station, and a journey into the wilderness on the Turtle Cove Nature Trail.
Your lunch is at Bec's at the Lake Restaurant on the covered patio downstairs, just a minute or two from Lake Ponchartrain. Enjoy your meal while relaxing by the lake.
Cajun Pride Swamp Tours
Your tour on the Manchac Greenway continues on a Cajun Pride Swamp Tour. Admire the primitive beauty of moss-draped Cypress trees and sightings of alligators on this relaxing cruise.
Wild Louisiana Tours
Your next adventure is a kayaking trip on the Manchac Greenway off of Shell Bank Bayou with Wild Louisiana Tours. While padding the bayou, you will learn how this body of water came into existence and its significance to the Manchac Greenway.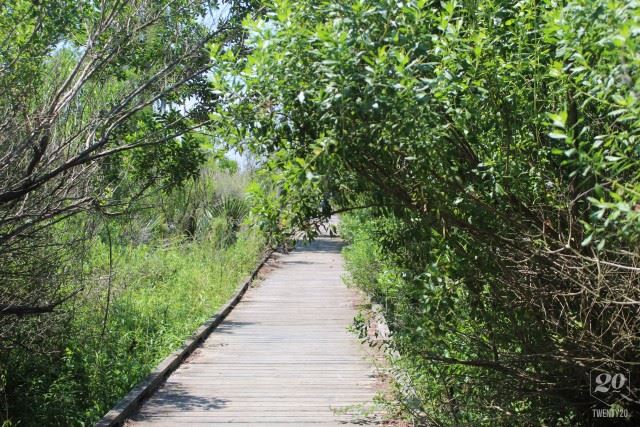 Manchac Greenway Nature Trail Photo Credit: Twenty20 by Envato
Mississippi River Trail, LaPlace-Reserve Louisiana
Your stroll on the Mississippi River Trail today will be on the Mississippi River Levee in LaPlace or Reserve. Enjoy your walk before having a delicious dinner.
Your journey ends today with dinner at Pier 51 Seafood Restaurant and Oyster Bar. Choose from a variety of boiled, fried, grilled, and blackened seafood.
Day 4
New Orleans Plantation Country Garden Tours
The final day of your Nautical By Nature experience will end with touring the gardens at Oak Alley Plantation and Houmas House Plantation and Gardens. You will have breakfast at Oak Alley Plantation Restaurant and lunch at the Carriage House Restaurant at Houmas House.
Before visiting the gardens, stop by the St. James Parish Welcome Center Nature Trail and take a walk on the boardwalk. The trail is a winding path that leads into the deep forest where plants, trees, streams, and native animals thrive.
Oak Alley Plantation Gardens
Over time, several gardens and ornamental plantings were established by the many residents of Oak Alley Plantation. The sprawling lawns and open pastures dotted with mature trees, ornamental gardens, and agriculture crops have come to define the character of Oak Alley's landscape. Visitors have had the opportunity to witness many of these but most notably the formal gardens and alley of oaks. Opportunities exist to weave these elements together into a tapestry of history and cultural landscape. Site Interpreters will utilize the layouts created of the east and west garconnieres, created in the locations of the the original garconniere structures to conduct conversation series. This interpretation will be in addition to signage throughout each garden.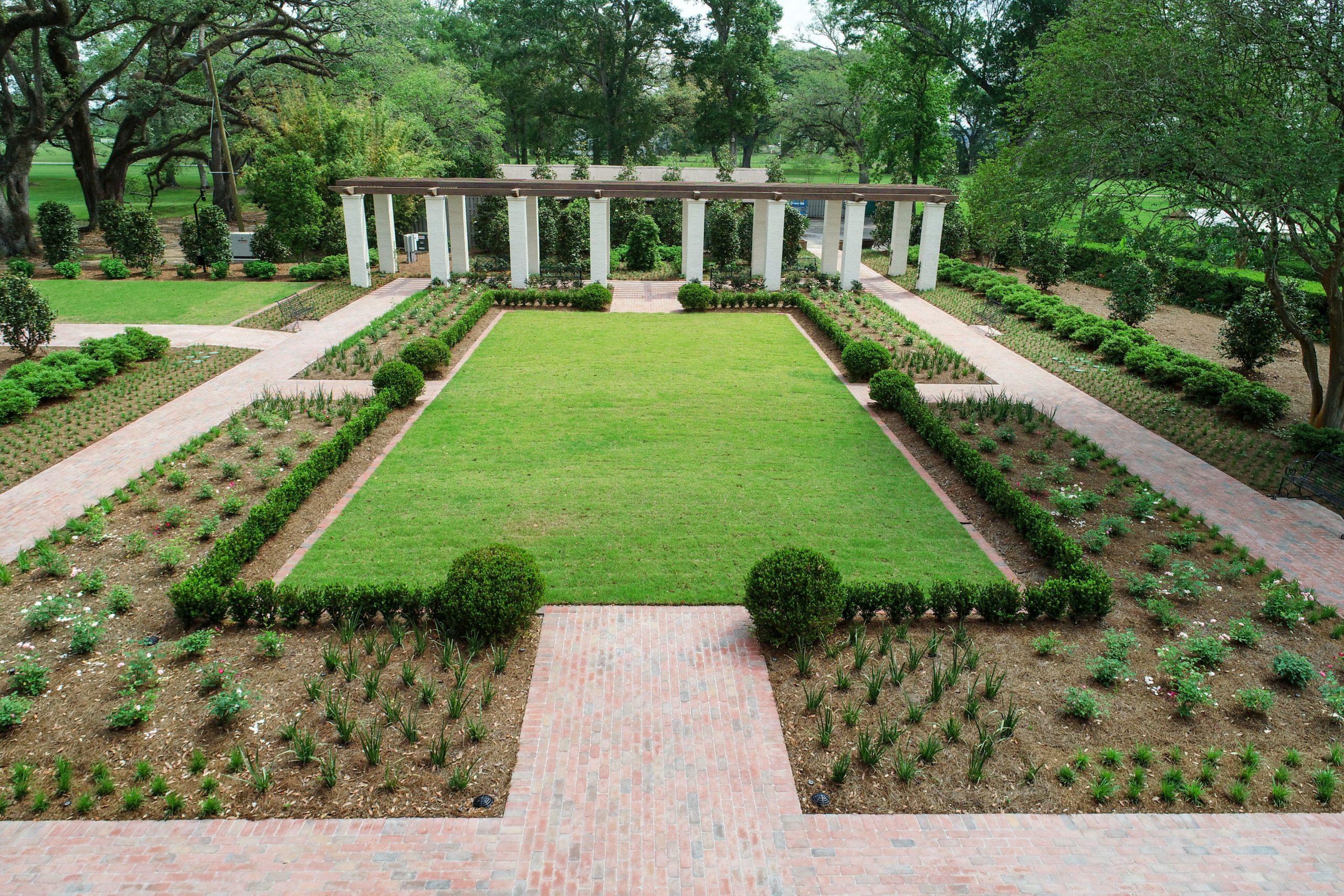 Oak Alley Plantation Garden Photo Credit: Oak Alley Plantation
The West Gardens
The West Garden shares the history and horticulture of Louisiana plantation gardens from 1840 to 1860. It is an interpretation, using period plants and human relationships to tell stories of Oak Alley's designed landscape. It also reflects regional horticultural commerce, including available plants and connections between rural plantations and resources in New Orleans.
The East Gardens
The East Garden is an interpretation of early twentieth-century garden design trends that responded to increasing interest in America's past, particularly it's garden heritage.
Houmas House Plantation & Gardens
The Gardens of Houmas House, spanning 38 acres, are a panorama of indigenous Louisiana plant life and  exotics.
The Gardens are planned to reflect the uniqueness of each part of the year with an extensive color renewal each April and November.
Many sitting areas have been provided around the property to invite guests to sit and experience the year-round ancient oak alley, the fragrance of spring and summer blooms and the sights and sounds of birdlife.
Each courtyard displays a dramatic water feature where exotic Lotus and Lily pads thrive. Large and colorful Koi friskily circle the ponds providing vibrant colors.
Start Planning. PICK AN ITINERARY.
START BOOKING. FIND THE RESOURCES YOU NEED.
STILL Have Questions? Drop us a line AND REQUEST A VISITORS GUIDE.