Alice Dreaming of Wonderland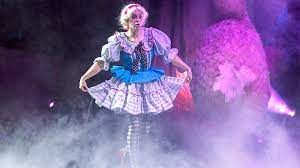 Get ready to experience an amazing journey in the crazy world of Wonderland! Based on the classic by Lewis Carroll, "Alice" is an action-packed theatrical circus full of surprises, amazing acts, video projection with 3-D mapping and live music. Alice's adventures are a manifesto to fantasy and free spirit, as well as a profound philosophy towards respecting all opinions, including those that may be different from your own.
Start Planning. PICK AN ITINERARY.
START BOOKING. FIND THE RESOURCES YOU NEED.
STILL Have Questions? Drop us a line AND REQUEST A VISITORS GUIDE.