Explore the way swamps influence our way of life
A harmonious balance has been created between the swamp eco-system, wildlife, and locals who call the River Parishes home.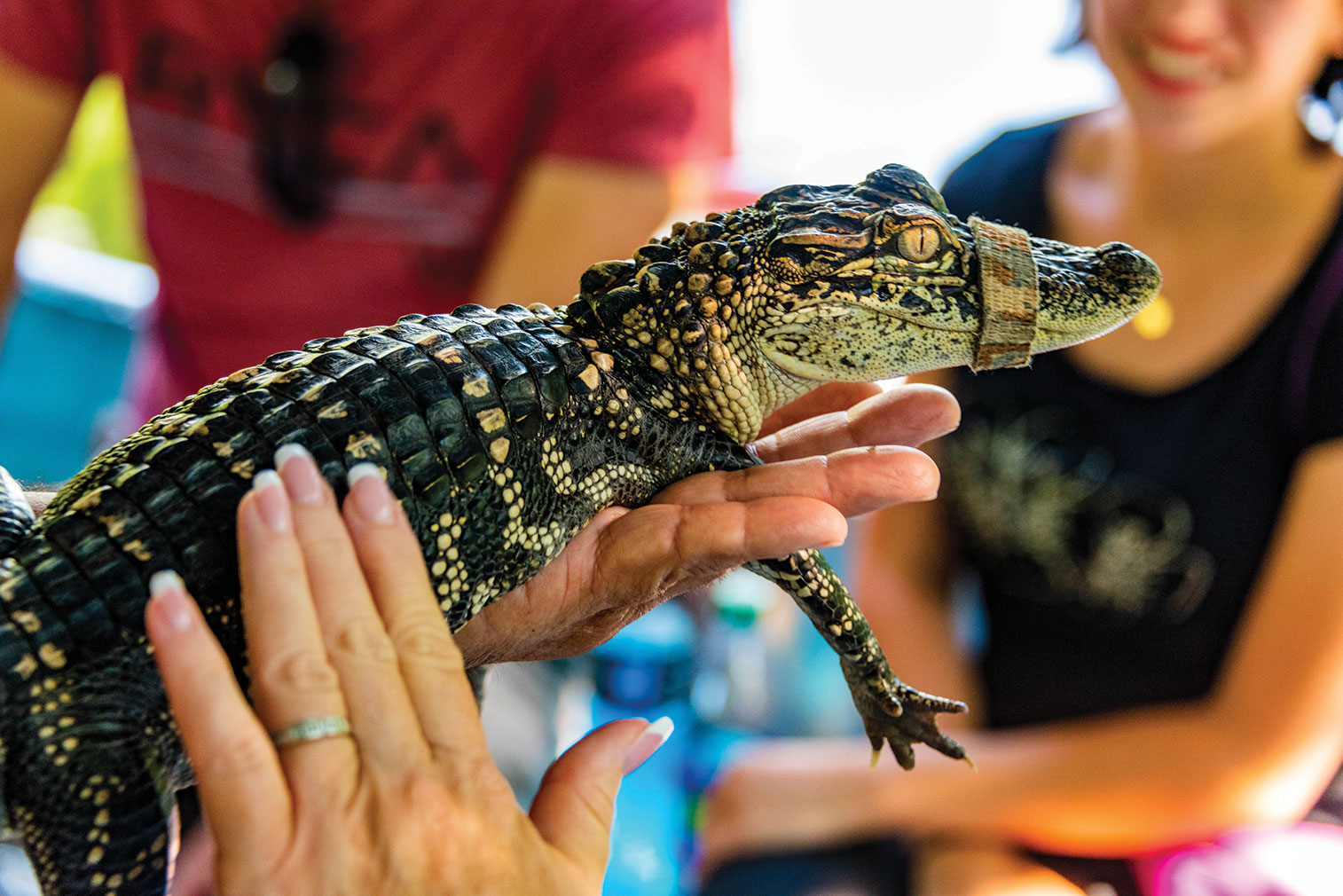 Cajuns and Native Americans have respected and protected these lands for centuries, and they have continued to remain a cornerstone of our culture. Out here you will see alligators sunbathing and egrets perched on logs as you kayak or canoe Manchac Swamp.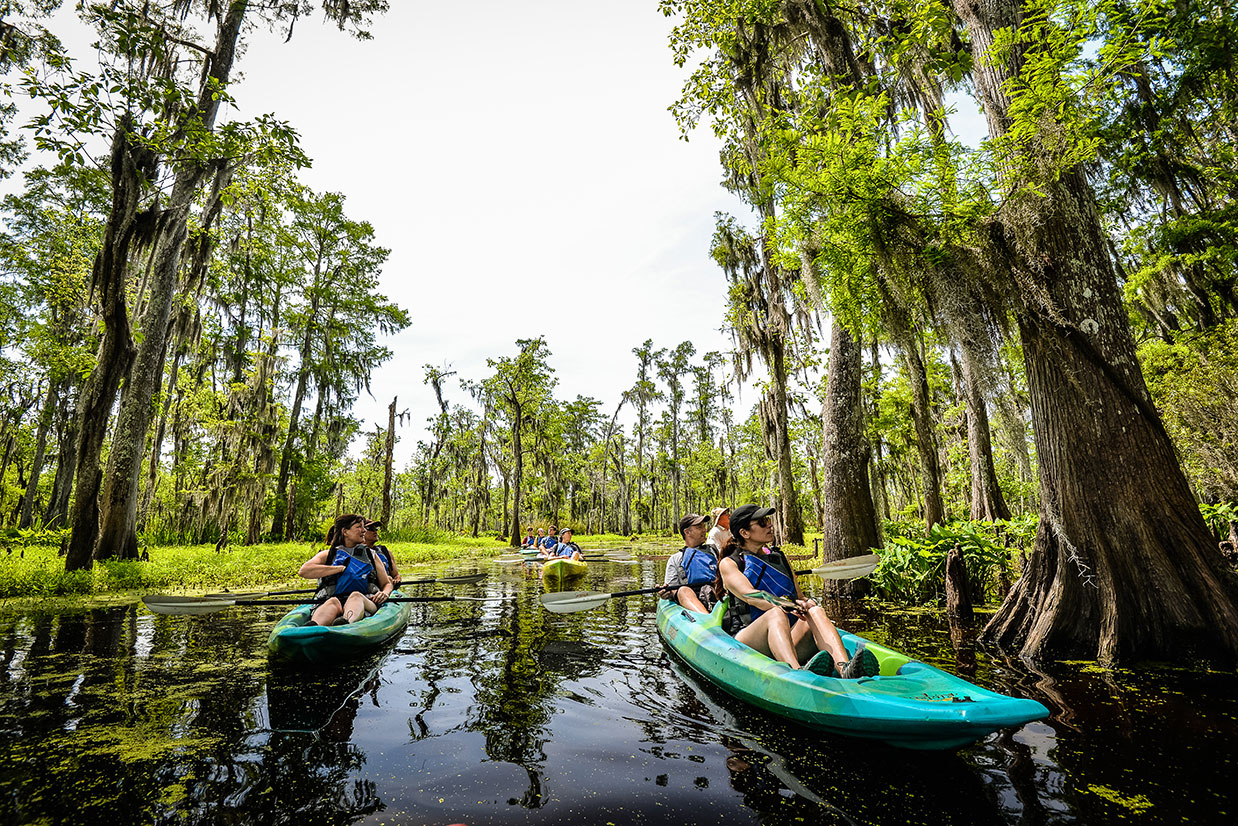 Guided swamp tours are led by ambassadors of our land and the lakes and marshes provide you with a fully immersive and eco-educational experience.
Seeking more adventure? Book a bowfishing trip or check out the Louisiana Wildlife & Fisheries website for hunting and fishing seasons and gator hunting guidelines.
---
Types of Swamp Tours
Airboat
For an exhilarating, fast-paced swamp adventure, book a tour on an airboat where you will see the natural beauty our region has to offer.
Pontoon Boat
Enjoy plenty of photos with family and friends as you meander through the Manchac Swamps on one of our pontoon boat tours.
Kayak
Explore the ecosystems out here and truly immerse yourself in the heart of the River Parishes while hearing about the abundant wildlife on a guided kayak tour.
---
2 DA Swamp Bayou Tours & Museum: 4298 US Highway 90, Des Allemands, LA 70030 –  504-473-6012, website
Airboat Tours by Arthur Matherne: 4262 US Highway 90, Des Allemands, LA 70032 – 504-810-4756, website
Cajun Pride Swamp Tours: 5110 Frenier Rd., LaPlace, LA 70069 –  504-467-0758, website
New Orleans Kayak Swamp Tours:  504-571-9775, website
Ragin Cajun Air Boat: 10090 US-90, Luling, LA 70070. website
Swamp Adventures: 1265 Highway 3127, Luling, LA 70070 – 985-359-2000, website
Wild Louisiana Tours: 105 Gary Road, LaPlace, LA 70068 – 985-205-1527, website
Start Planning. PICK AN ITINERARY.
START BOOKING. FIND THE RESOURCES YOU NEED.
STILL Have Questions? Drop us a line AND REQUEST A VISITORS GUIDE.